Week 4 Preview
Hello DVS Families, 
We hope you are having a fabulous Labor Day weekend! We had a great time at the Freshmen Overnighter last week. Students were immersed in DVS culture by building relationships, having fun, playing games, and engaging in meaningful discussions about the type of school they want to have, and the type of people they want to be. It was a great time! Link to photos will be posted soon.
We also had our DVS Club Fair last week. We are looking forward to supporting students' interests in various clubs. Please visit our DVS Club Site for more information.
This week we begin our Seminar Launch! Students will receive their new seminar schedules Tuesday morning during first period. We are happy to offer a wide variety of seminar choices and we do our best to honor seminar requests, however, please note there are capacity limitations on some seminars. If students would like to put in a seminar request change, the QR code and link to the Seminar Change Request Form will be posted around campus on Tuesday, 9/6, and will be due Tuesday, 9/13. 
This week, we will also be forming our DVS School Site Council. School Site Council (SSC) is an opportunity for parents, students, and staff to work collaboratively to review the school program, review data and identify needs, and make recommendations for the Local Control and Accountability Plan. If you are a parent interested in joining our DVS School Site Council, please fill out  School Site Council Parent Interest Form no later than Friday, September 9th. All submissions will be added to a voting form that will go out to the DVS parent community on September 13th, School Site Council members will be notified, on September 14th. SSC Meetings will be held on the following dates from 4:30-5:30 via Zoom: 9/22, 1/19, 2/9, 5/18, and 6/1.
Upcoming important dates:
9/16- PD Day (no school)
9/19- Honors Roll Out 
9/16- Progress Reports will be sent home
9/22- School Site Council Meeting #1
10/12- PSAT/SAT Testing Day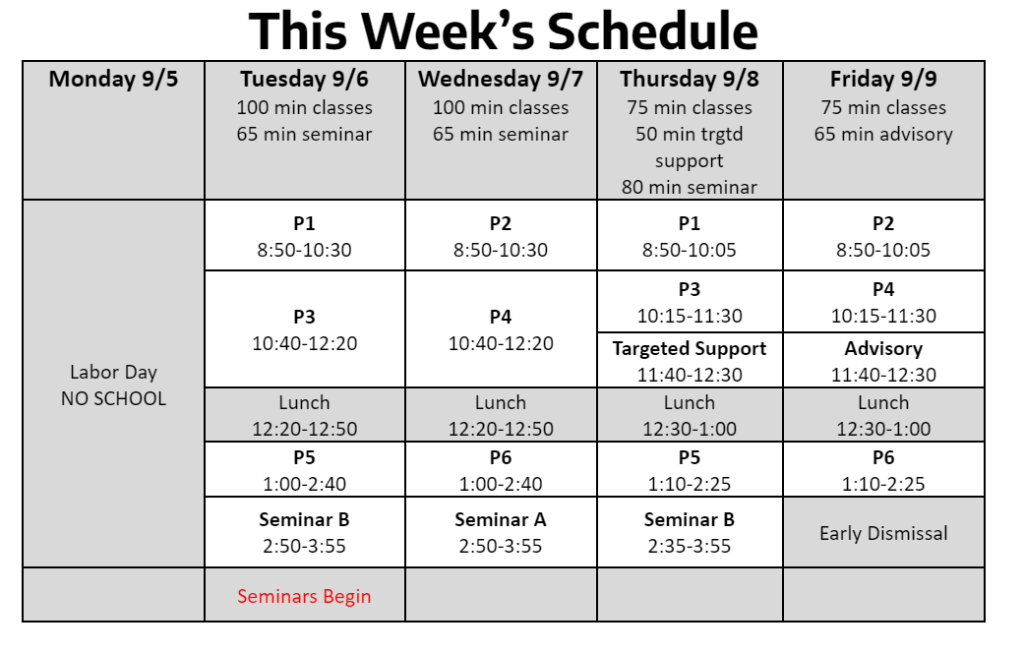 Happy Labor Day and have a great rest of the week!