PD Day Tomorrow & Student-Led Conferences Next Week
Tomorrow (Friday) is a professional development day, so students will have a 3-day weekend! Next week, each day is an early-dismissal day because we are holding Student-Led Conferences ("SLCs") after school. These conferences are an opportunity for you to listen to your student reflect on their academic progress so far this year and discuss the strategies they plan to use in order to be successful going forward.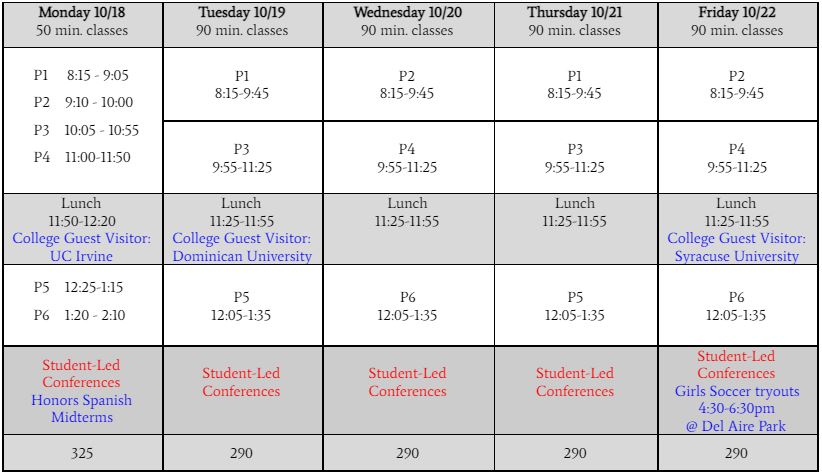 Participation in Student-Led Conferences is expected for all students and parents/guardians, and information about SLCs can be found at the following links:
I hope you have a terrific 3-day weekend and we look forward to seeing the students back on Monday morning!