It's been another terrific week at DVS, including the rollout of our honors program, our students doing a fantastic job in the critical incident drill, and the student club fair! We are looking forward to next week with our college counseling webinars on Tuesday evening for 12th grade and Thursday evening for 9th grade (10th and 11th grade will be the following week). Zoom links to the college counseling webinars will be published on Monday.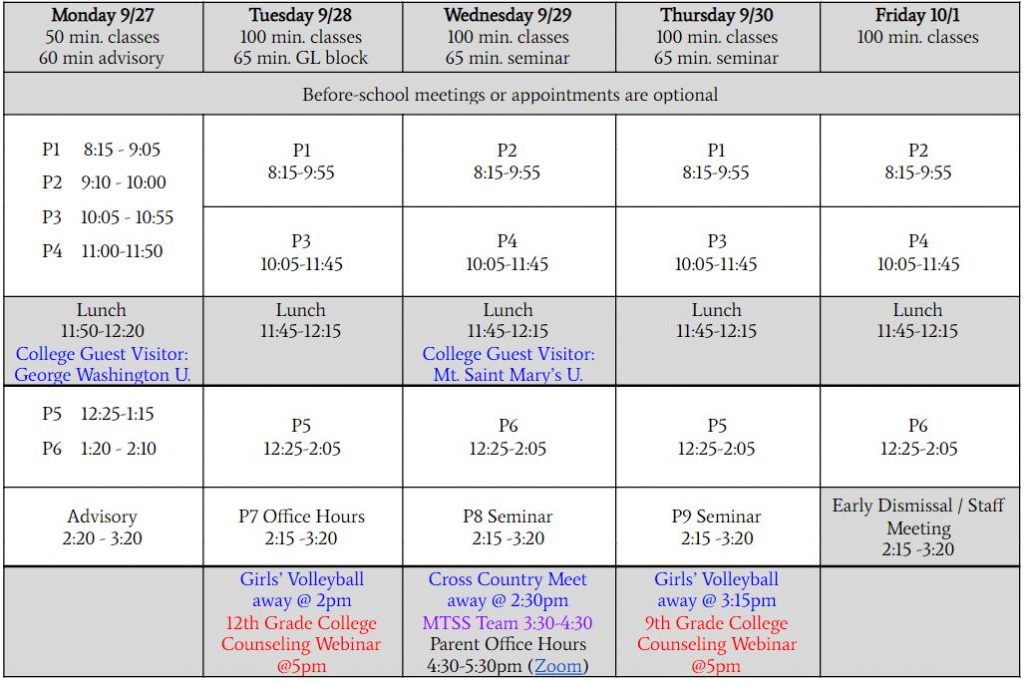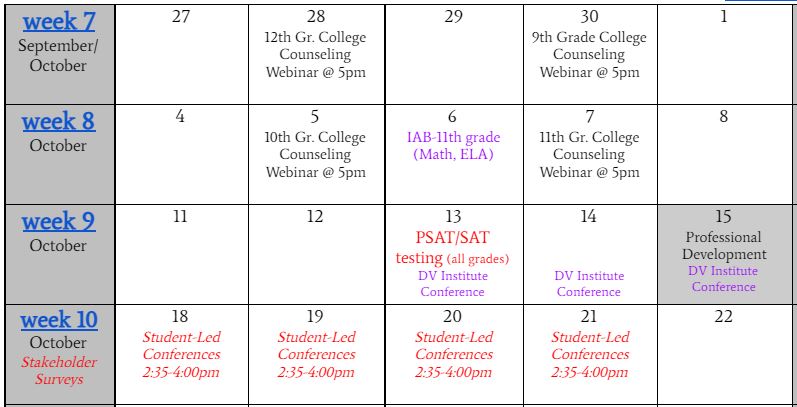 PSAT & SAT Testing for All Students: On Wednesday, October 13, DVS will be administering the PSAT and the SAT on campus for all students (grades 9, 10, 11, and 12). We are happy to be able to provide this opportunity for our students to be college-ready at no cost to our families. Students will learn more information about this upcoming test in their classes.
Makeup Picture Days: You can purchase your student's school photo by visiting this link and checking in the folder of your student's advisory teacher. Proceeds from the purchase of your student's photo support DVS. For students who missed the photo day, makeup photos are scheduled for Thursday, 9/30 and Friday, 10/1.
Emergency Lockdown Drill: Our students did a fantastic job with the emergency lockdown drill we had on Thursday, 9/23. Though it saddens us to have to think about this kind of danger at a school, we are grateful to partner with the El Segundo Police Department to make this the safest environment it can be and to prepare students with important life skills. We continue to urge students who have concerns regarding safety to report these concerns immediately to any DVS staff member or to use the Incident Reporting Form, which is linked on our blog (dvs.davincischools.org) and allows for complete anonymity if desired.
I hope you have a terrific weekend!