Post-DVS Planning Meeting for Juniors
Hello Junior Families,
I hope your week is off to a great start!  If you have not done so already, please sign up for your Individual Post-DVS Planning Meeting.  Please sign up for your meeting here 
I've posted instructions on Canvas to support juniors in best preparing for their meeting,  which includes a tentative college list and the A-G GPA calculation. If student need another copy of their transcript, please reach out to Ms. Valle, Academic Counselor for the 9th and 11th Grade.
If you have any questions reguarding this meeting, please reach out to me directly.   I look forward to meeting with each of you to discuss your Post-DVS Plans!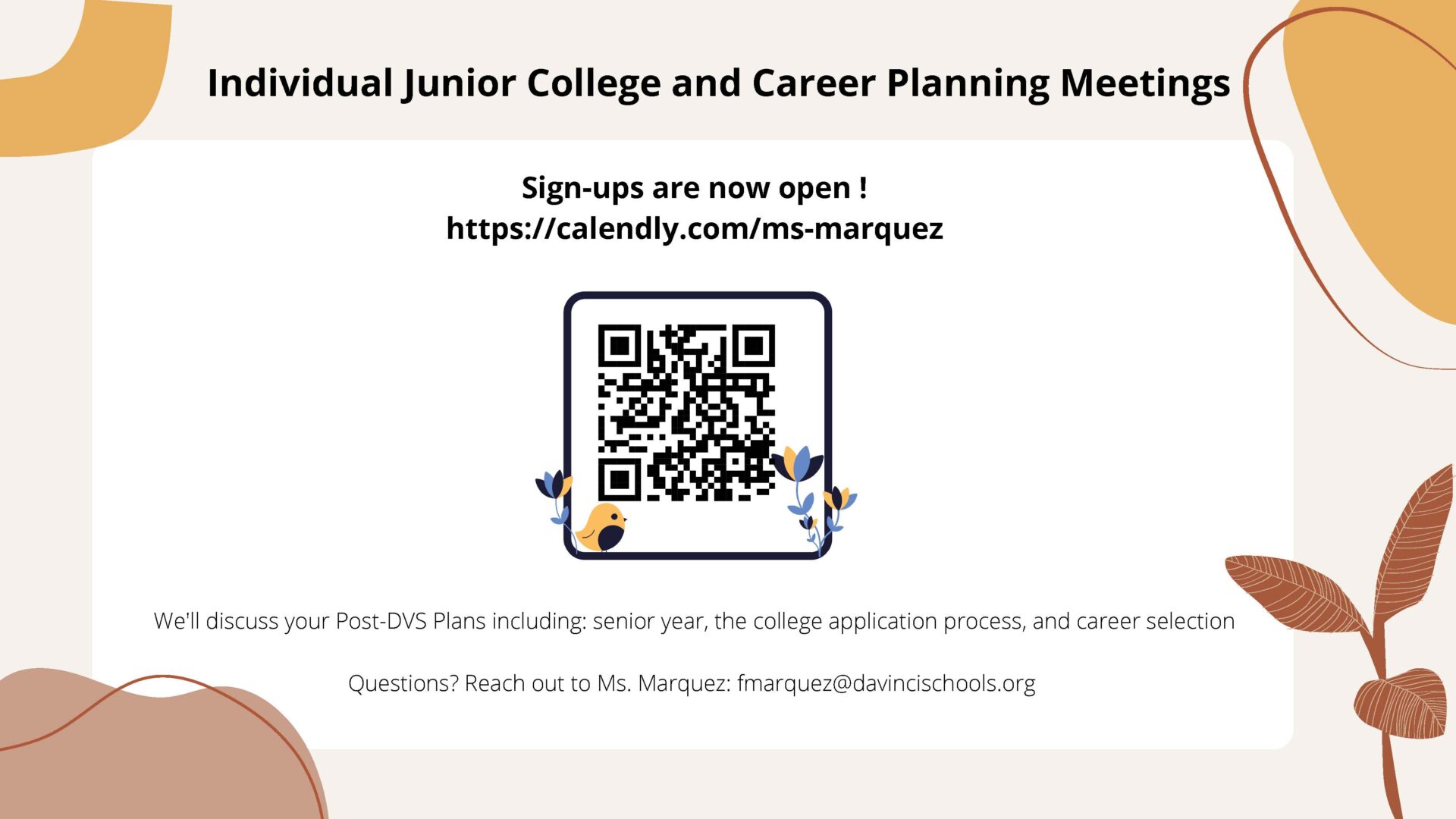 Ms. Marquez
College Counselor
Ms. Valle
Academic Counselor (9th and 11th Grades)