We hope you have a terrific Memorial Day Weekend and wish to extend a special word of gratitude to all those who have served or are currently serving in our country's armed forces. We are grateful for the safety and freedom we enjoy because of your service!
Next week is the beginning of Presentations of Learning! POLs give students the opportunity to develop their speaking and presentation skills and are an opportunity for students to reflect publicly on their learning. Because these are formal presentations, students are expected to wear formal attire. Any student in need of formal attire, please contact the front office and we will do our best to accommodate.
Students have been preparing and practicing for these important year-end professional presentations, and you can learn more about them in this document: Spring POLs Details & Policies.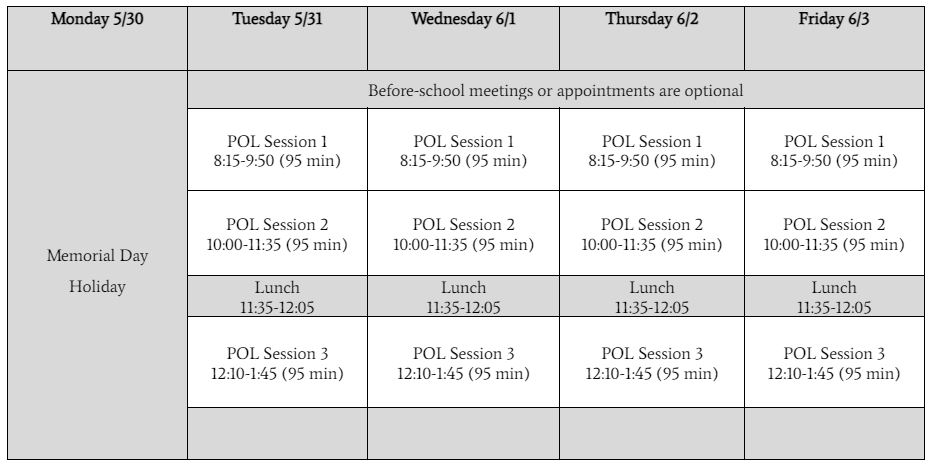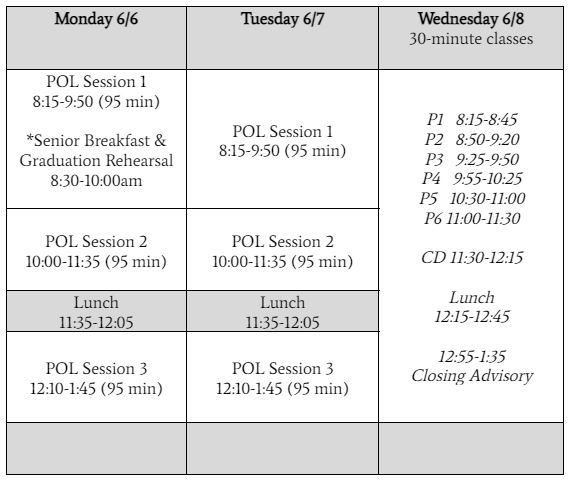 Students will be participating in learning activities throughout the week and are expected to attend school weeks 37 and 38 from 8:10 am – to 1:45 pm.