Week 33 Schedule & Information
Week 33 is Teacher Appreciation Week! If you could take a few minutes to write notes of thanks to the teachers who have supported your kids, it would be a terrific encouragement to our teachers. You can drop them off at the front office or send them in with your student. Thank you!
This is the last week of seminars before POL prep begins. POL Signup times go live on Wednesday evening, and students do not have school on Friday.
DVS week 33 schedule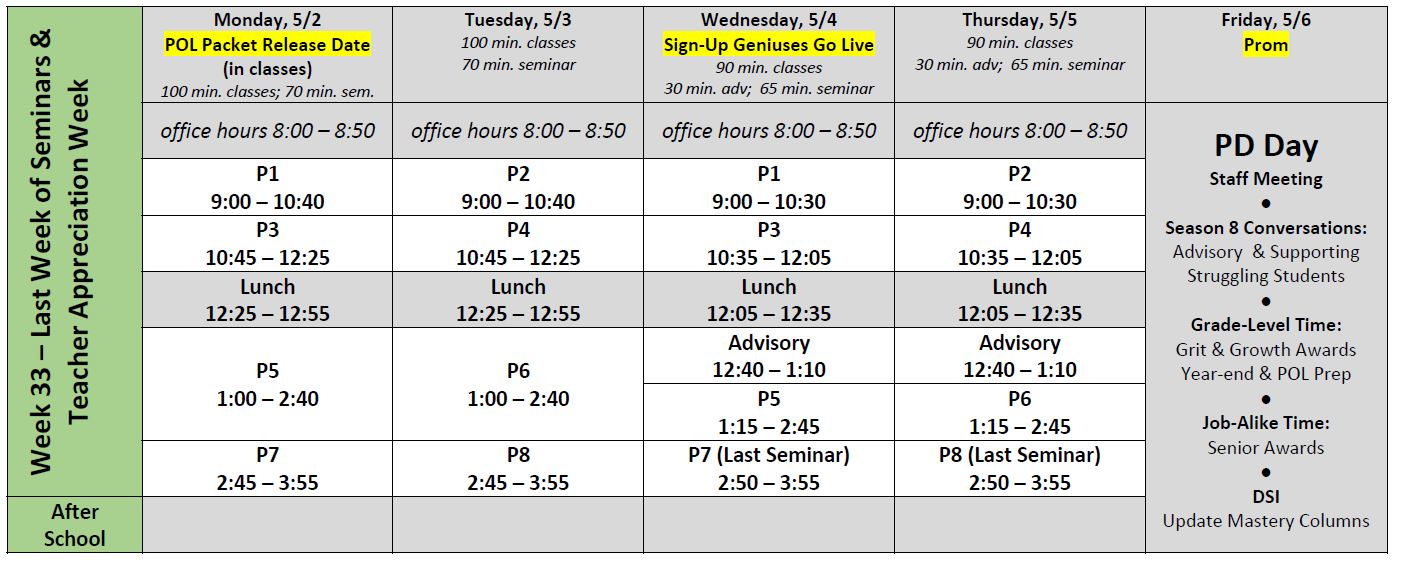 Coming up on May 15 is a notice of public hearing for the Southwest SELPA Annual Service Plan and Annual Budget Plan. Details can be found here: Notice of Public Hearing – Southwest SELPA Annual Service Plan and Annual Budget Plan for 2016-2017
notice of public hearing (Eng)