Welcome to our new Assistant Principal: Grace Long
Dear DVS Family,
I am excited to share that Grace Long has accepted the position of Assistant Principal at Da Vinci Science!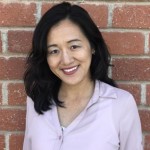 Grace has been the assistant principal at Center Street School in El Segundo Unified since 2017 and also served in Lawndale School District as well. In her 20 years in public education, Grace has enjoyed each role as an elementary school teacher, middle school teacher, language arts specialist, instructional coach, and assistant principal. She is also a speaker and consultant, specializing in data driven instruction, academic interventions, critical thinking and writing strategies, and building school cohesion. She enjoys the process of transforming research-based theories into real-life classroom practices and creating realistic and practical solutions that make sense for students and teachers. She has recently been asked to speak for the California League of Schools K-12 Summer Institute and for numerous school districts across the state.
Grace received her B.A. and M.A. degrees in Sociology and Education from UCLA.  She's an alumnus of the Cotsen Foundation's Art of Teaching fellowship program and a published author for Scholastic. Her core educational philosophy includes valuing multiple perspectives, listening and appreciating the stories of each individual, and believing that every student can learn. Grace looks forward to continuing to impact and inspire all learners, including her husband and three children at home.
Please join me in welcoming Grace to the DVS family! She is finishing up her duties at ESUSD and is expected to join us in the near future.
Gratefully,
Steve