Week One Begins Tuesday!
We're looking forward with great anticipation to welcoming everybody back on Tuesday morning at 9:00am for the first day of the 2017-2017 school year! Students will begin the first day in their advisory classes, where they will receive their class schedules. Here's the schedule for our first week: DVS week 1 schedule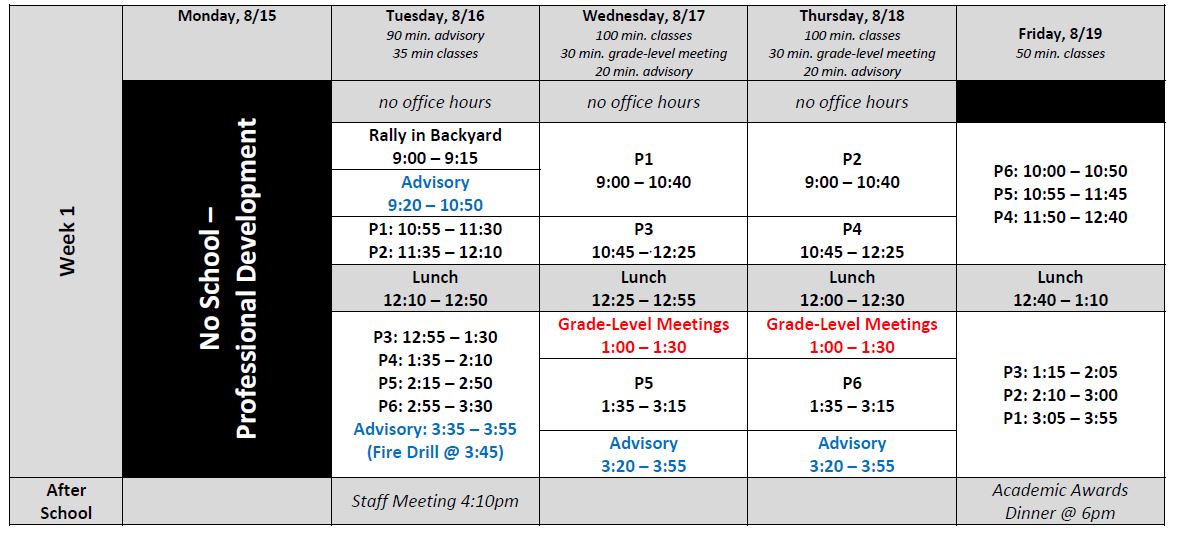 Students can already make their seminar requests at https://www.surveymonkey.com/r/DVS2016Seminars.