Week 8 is Student-Led Conference Week!
We've had another fantastic week at DVS and are looking forward to week 8!
Next week we have college representatives coming to visit us at lunchtime from Grand Canyon University (Tuesday), Marymount California University (Thursday), and USC (Friday). All students and parents are invited to attend these presentations! No RSVP is needed.
In week 8 we will be holding Student-Led Conferences (SLCs), an opportunity for families and students to formally examine and discuss academic progress, is coming up. This is an expected event for all students and parents, and we ask that you sign up for a time that both can attend. If you have not already done so, please use the links below to sign up for a time:
Grade 9: https://tinyurl.com/DVS2019Grade9SLCs
Grade 10: https://tinyurl.com/DVS2019Grade10SLCs
Grade 11: https://tinyurl.com/DVS2019Grade11SLCs
Grade 12: https://tinyurl.com/DVS2019Grade12SLCs
For more details about the week 8 Schedule, please click this link: DVS week 8 schedule (S11)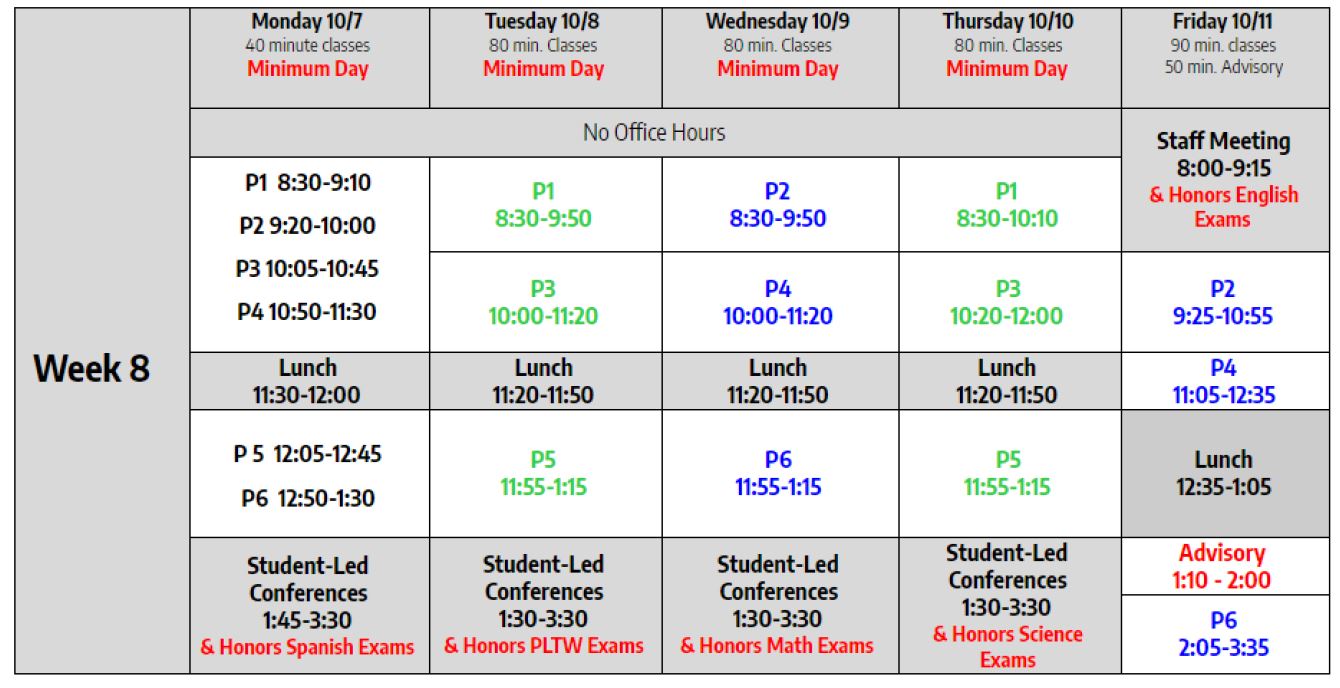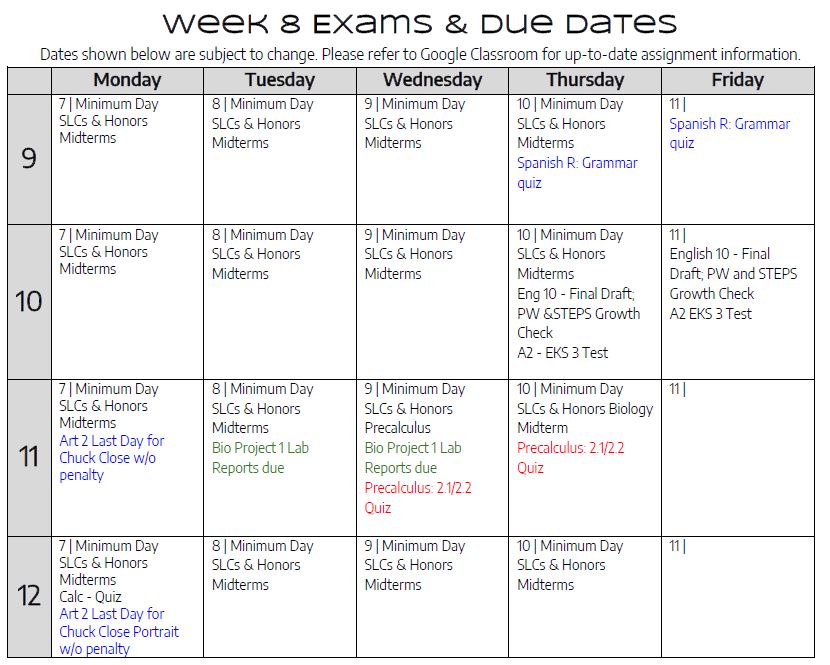 Have a terrific weekend!
-Steve