Week 5 Schedule & Details
We had a terrific 4th week here at DVS, ending with an awesome Club Fair this morning where students had the opportunity to sign up to participate in a student-led club, with over 40 clubs to choose from! Here is the schedule and due dates for week 5, which includes a day off for students on Friday 9/20.
Click to see week 5 schedule details: DVS week 5 schedule (S11)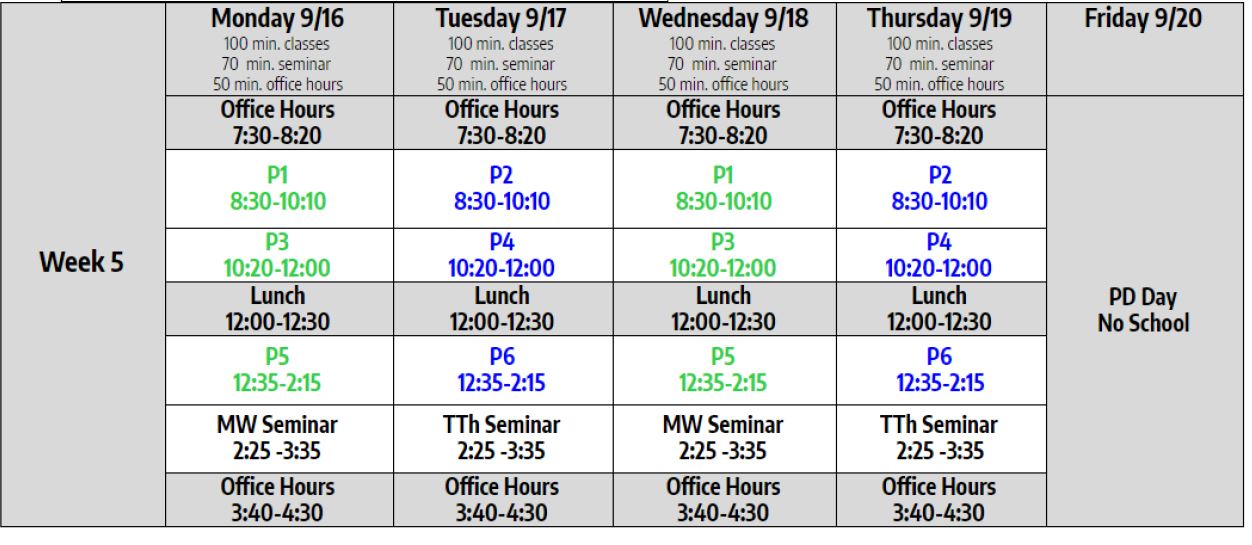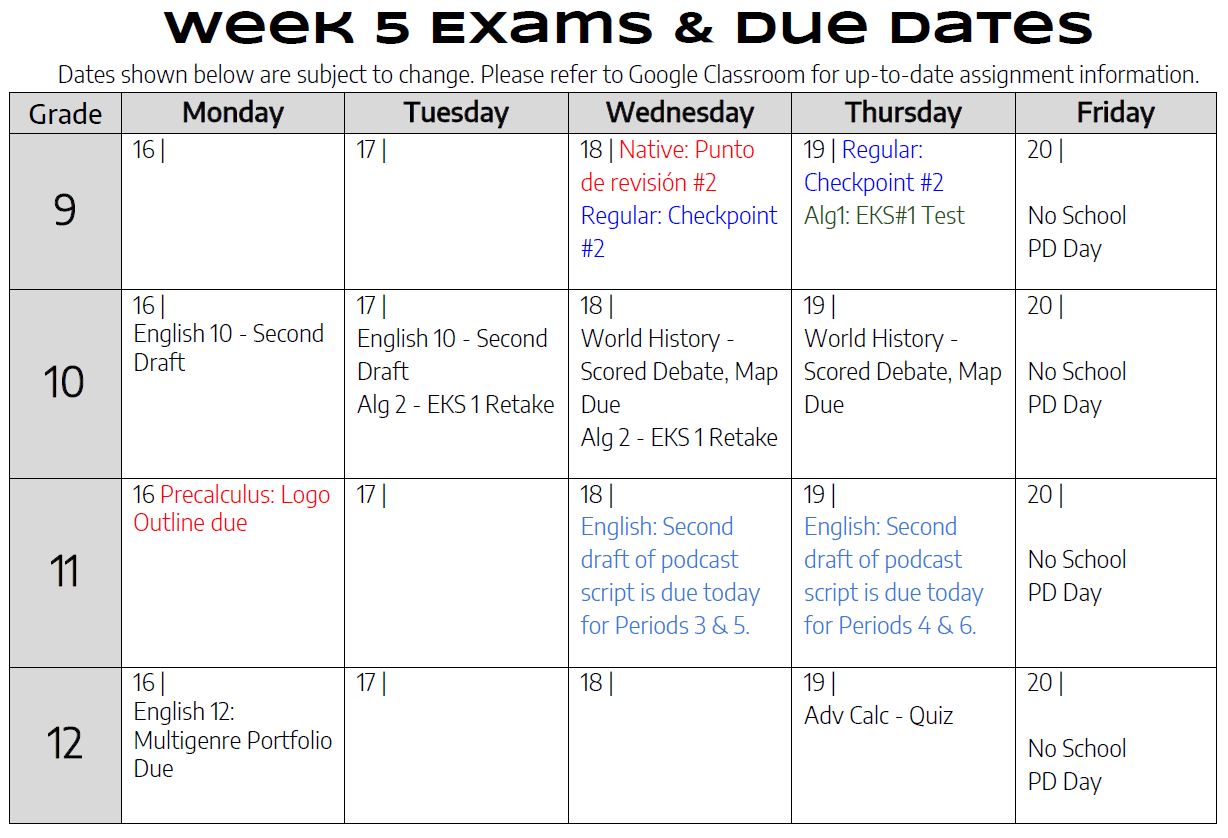 Have a terrific weekend!
-Steve