Week 33: A New Hybrid Schedule & Teacher Appreciation Week!
We are excited to begin our new hybrid schedule next week!! Monday will be a professional development day, and then we will begin our hybrid schedule as shown here.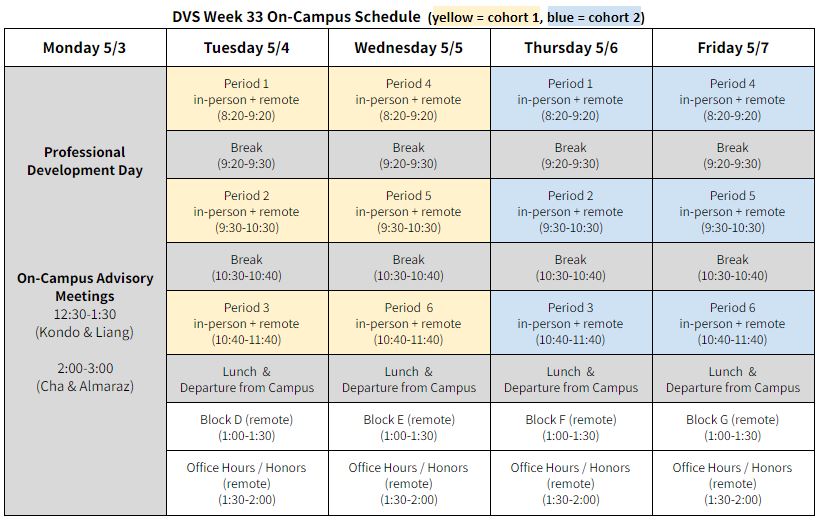 Next week is also Teacher Appreciation Week, and Grace and I are inviting you to join us in saying "thank you" to our teachers! Here are two opportunities we're providing for our families to participate:
1) You can write them a note of gratitude or encouragement using this link. We'll print out your note and leave it in their mailbox this week!
2) We'd like to provide them with breakfast on Monday (5/3) and lunch on Tuesday-Friday (5/4-5/7)! If you'd like to bring something from them (either home-made or from the store), please click on this sign-up link: https://tinyurl.com/DVSTeacherAppreciation2021 – you can just drop it off downstairs on the day you sign up for and we'll set it up for them 🙂
Thank you for your helping us celebrate our teachers and staff for all they have done in this crazy year!
Sincerely, Steve & Grace