Week 31 Schedule & Giving Campaign Update
Here's the schedule for next week!  DVS week 31 schedule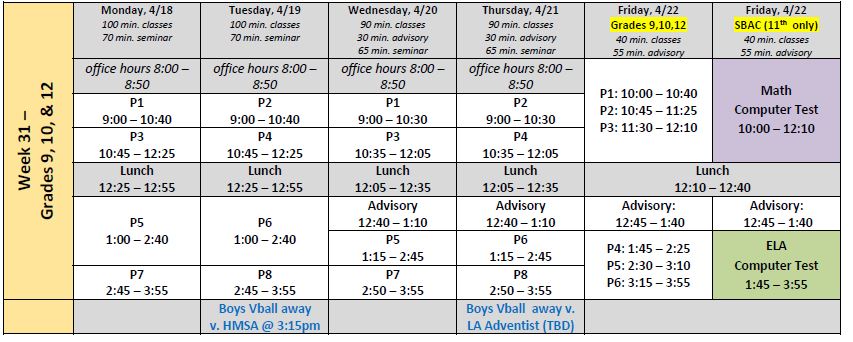 Annual Giving Campaign Update – We Did It!   Annual Giving Surpasses $150,000
Chevron, Belkin, Northrop and Kinecta challenged Da Vinci Schools to raise $50,000 — and WE DID IT!

Thanks to your amazing support, we raised more than double our goal. Combined with the generous corporate gifts, a total of $150,575.82 in gifts and pledges was raised for our Da Vinci students!
There is still time to make a tax-deductible gift or pledge! You can drop a check off at your school office, or give or pledge online at  www.davincischools.org/makeagift.shtml. All pledges must be paid in full by June 1, 2016 to be eligible for the match. Please fulfill your pledges today at the web address above. We thank you!!