Week 30 is Exhibition Week!
Here's the schedule for next week – we hope to see you all at Exhibition Night on Wednesday night!
DVS Week 30 Schedule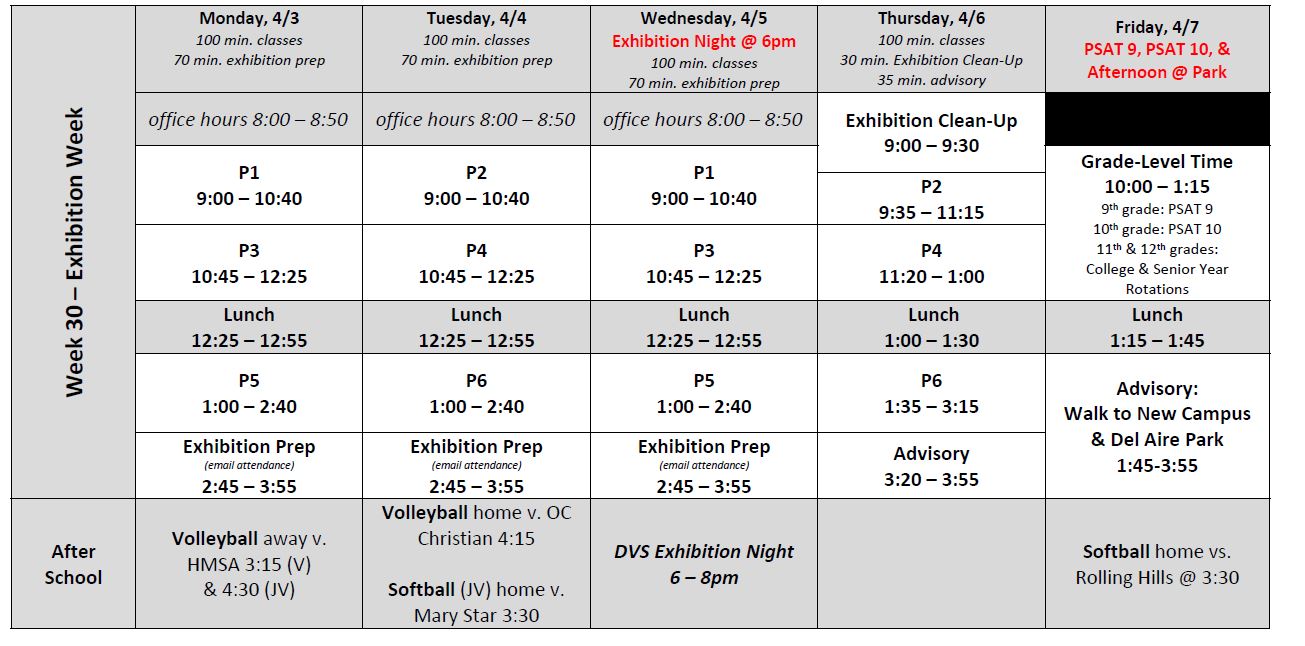 On Friday afternoon our whole school will be walking to see the new campus on Douglas Ave. and then to Del Aire Park where we will end our day. Please make sure to sign the green permission slip that your kids received in advisory this week! Thank you!!