Week 3 Schedule & Details
We've had a terrific second week at DVS with the beginning of office hours, seminars, and of course the 9th grade Overnighter! Next week will be a 4-day school week due to the Labor Day Holiday on Monday.
To see the details of the week 3 schedule, you can click here: DVS week 3 schedule (S11)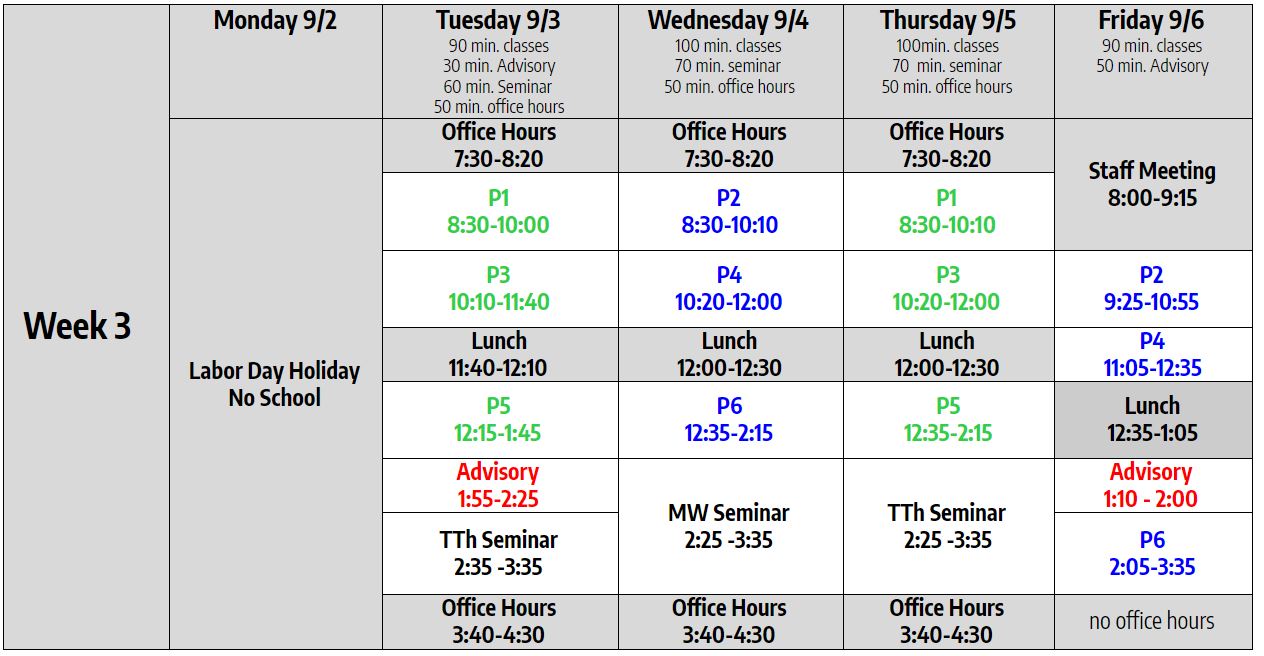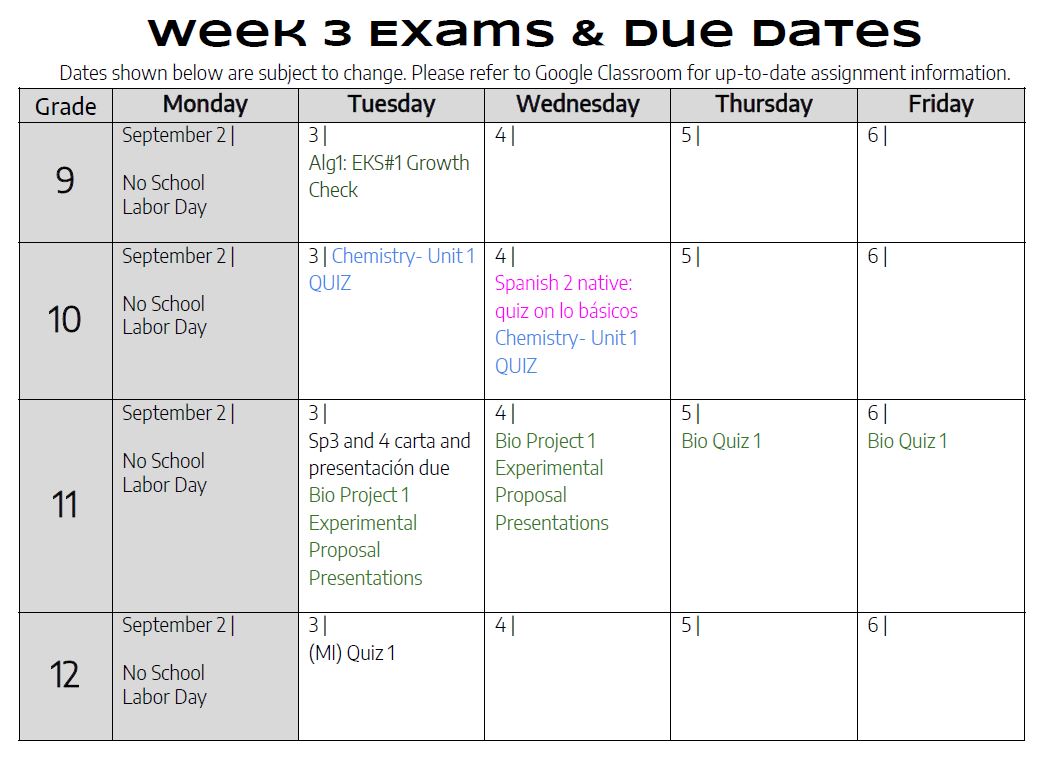 Finally, for our attendance records, any time a student returns from being out sick, we need the parent to provide an email or note to Brittany Alvarez at balvarez@davincischools.org. Thank you!
I hope you have a terrific 3-day weekend!
-Steve Wallis, Principal