Week 27 Schedule
Here's the schedule for next week – Friday is a professional development day for staff, so there will be no school for students.
DVS Week 27 Schedule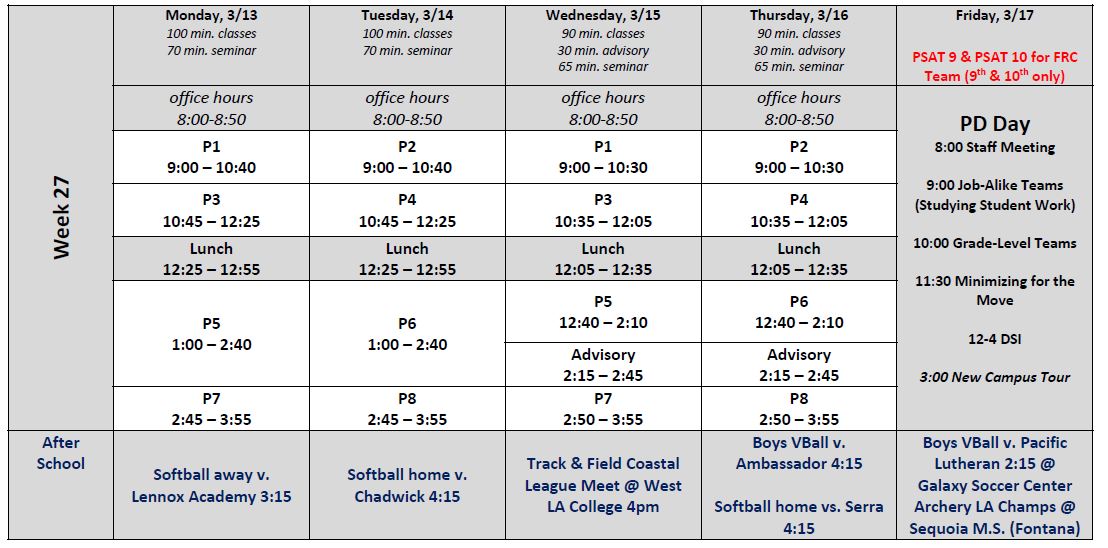 Next Friday is also the Da Vinci Spring Semi-formal Masquerade Ball at the Lawndale Community Center from 7-10pm. Tickets are on sale now for $15.
Youth & Government Fundraiser @ Strand Brewing Company
You can also mark Monday 4/17 on your calendars now for the upcoming fundraiser for the DVS Youth & Government Team at Strand Brewing Company. Here's the info: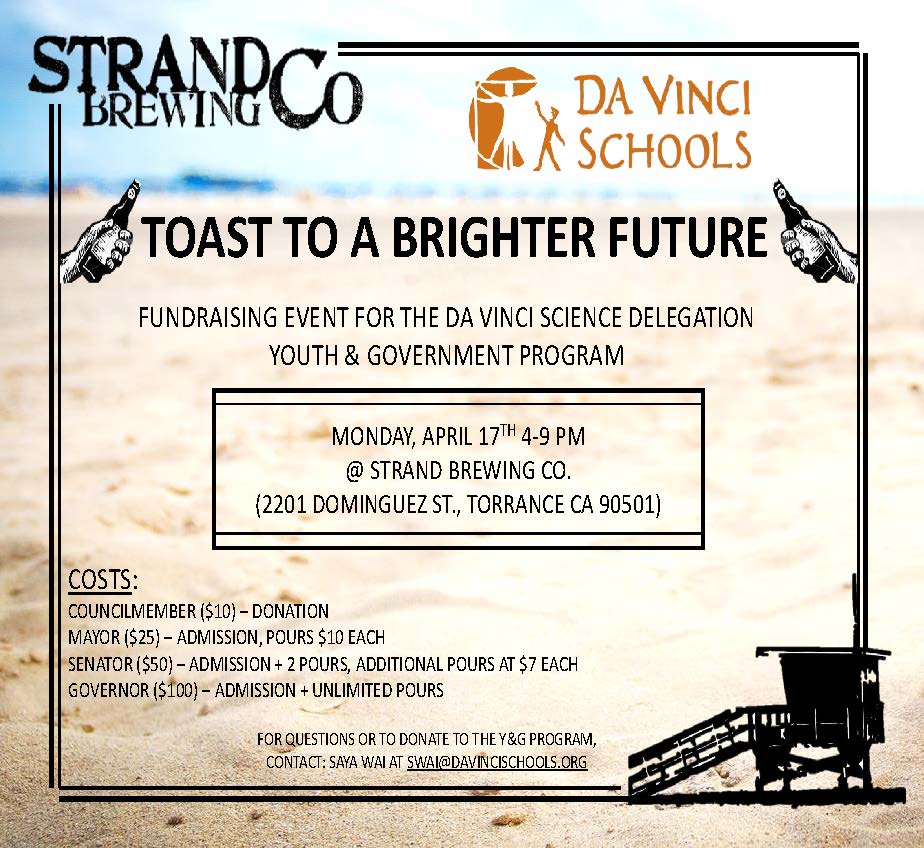 This event isn't just for DVS parents – invite your friends as well! (All must be over 21) Come on out and support our Y&G program while enjoying terrific local beverages!
The 2017 Annual Fund Matching Challenge Is On!
Donate or Pledge by April 30 and Your Gift Will be Doubled!
There's never been a better time to support Da Vinci Schools! Thanks to the extraordinary generosity of Belkin International, Northrop Grumman, Chevron, Gensler, 72andSunny, Kinecta Federal Credit Union, and Continental Development, all donations to the Da Vinci Schools Annual Fund will be matched dollar-for-dollar, up to $75,000.
Make your donation or pledge by April 30, 2017, and your gift will be doubled. All of our schools' day-to-day needs depend on Annual Fund gifts – from hands-on curriculum and innovative technology, to field trips and college visits, to a $1,000 materials budget for every Da Vinci teacher. All pledges must be paid by June 1 to be eligible for the match.
Every gift makes a difference. Please consider making a tax-deductible gift or pledge today by clicking this link www.davincischools.org/makeagift.shtml. We thank you!