Week 16 Schedule
Next week is our last week of regular instruction and the beginning of preparation for Presentations of Learning ("POLs") and End-Of-Course assessments (EOCs") which will take place in week 17. Thursday and Friday are minimum days, with students attending class from 8:30am-12:00pm.
Details about the week 16 schedule can be found by clicking here: DVS week 16 schedule (S11)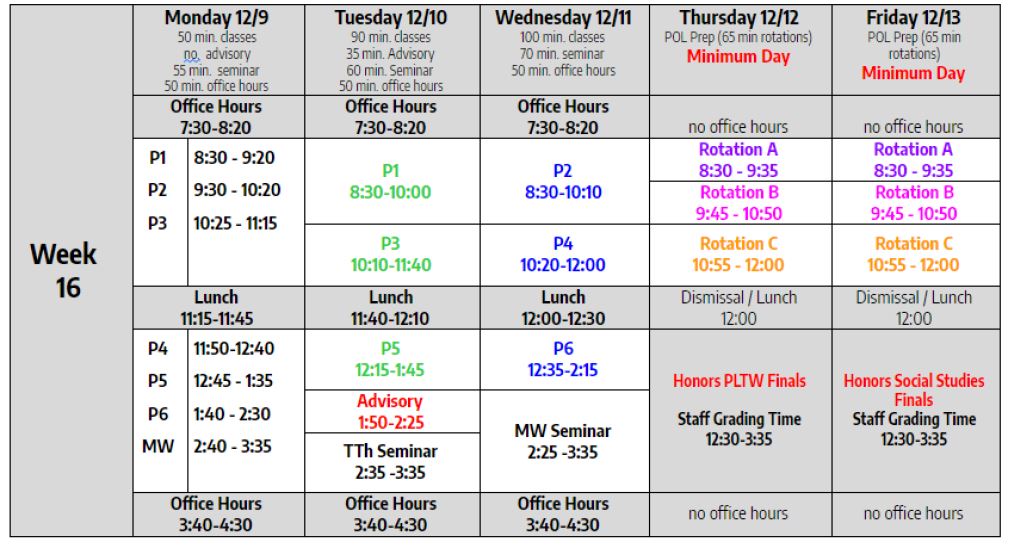 This Friday (12/13) is the deadline for all student work submissions, so this is a good time to check Powerschool with your student to make sure that they have completed all of the work for each of their courses!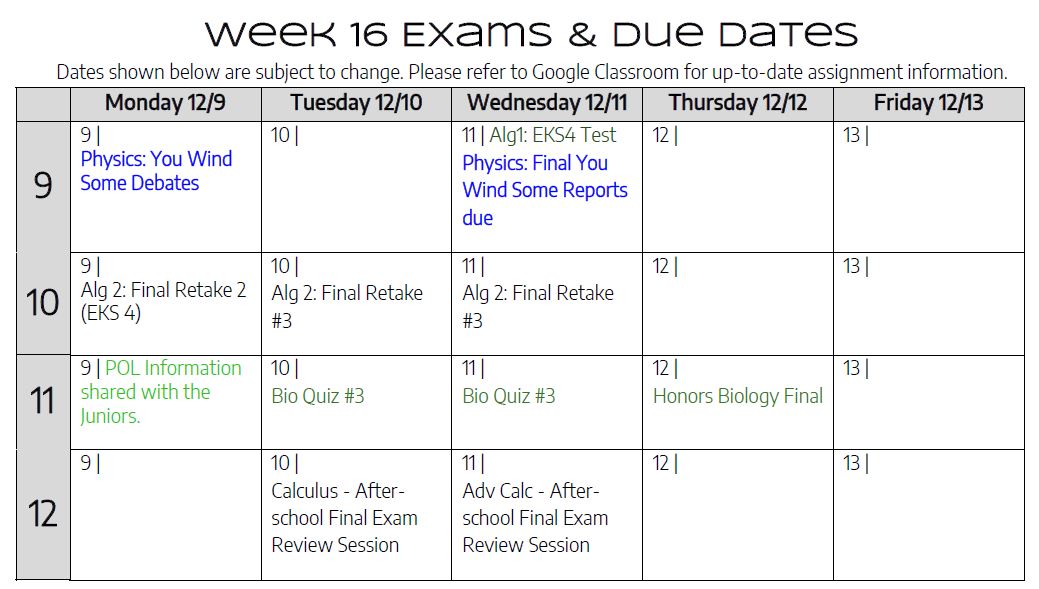 The following week, students will present their POLs and take their EOC assessments according to the schedule below. Please note that classes run from 8:30am-2:25pm each day, and all students are expected to be present on all days.
Finally, as we prepare for the last weeks of the semester you have the opportunity to say "thank you" to your child's teachers and counselors by participating in helping provide them with a special salad bar lunch on Friday, December 20th. Thank you to all of you who have already signed up to bring something – if you're able to participate by providing something, please sign up here: https://tinyurl.com/holidayluncheonDVS
Thank you!
-Steve