Week 12 Schedule & Due Dates
This week has been a good week at DVS, with a ton of creative spirit from students and staff alike for Halloween yesterday!
November will be an exciting month with Homecoming, Exhibition and Thanksgiving break right around the corner!
Click here for details about the week 12 schedule: DVS week 12 schedule (S11)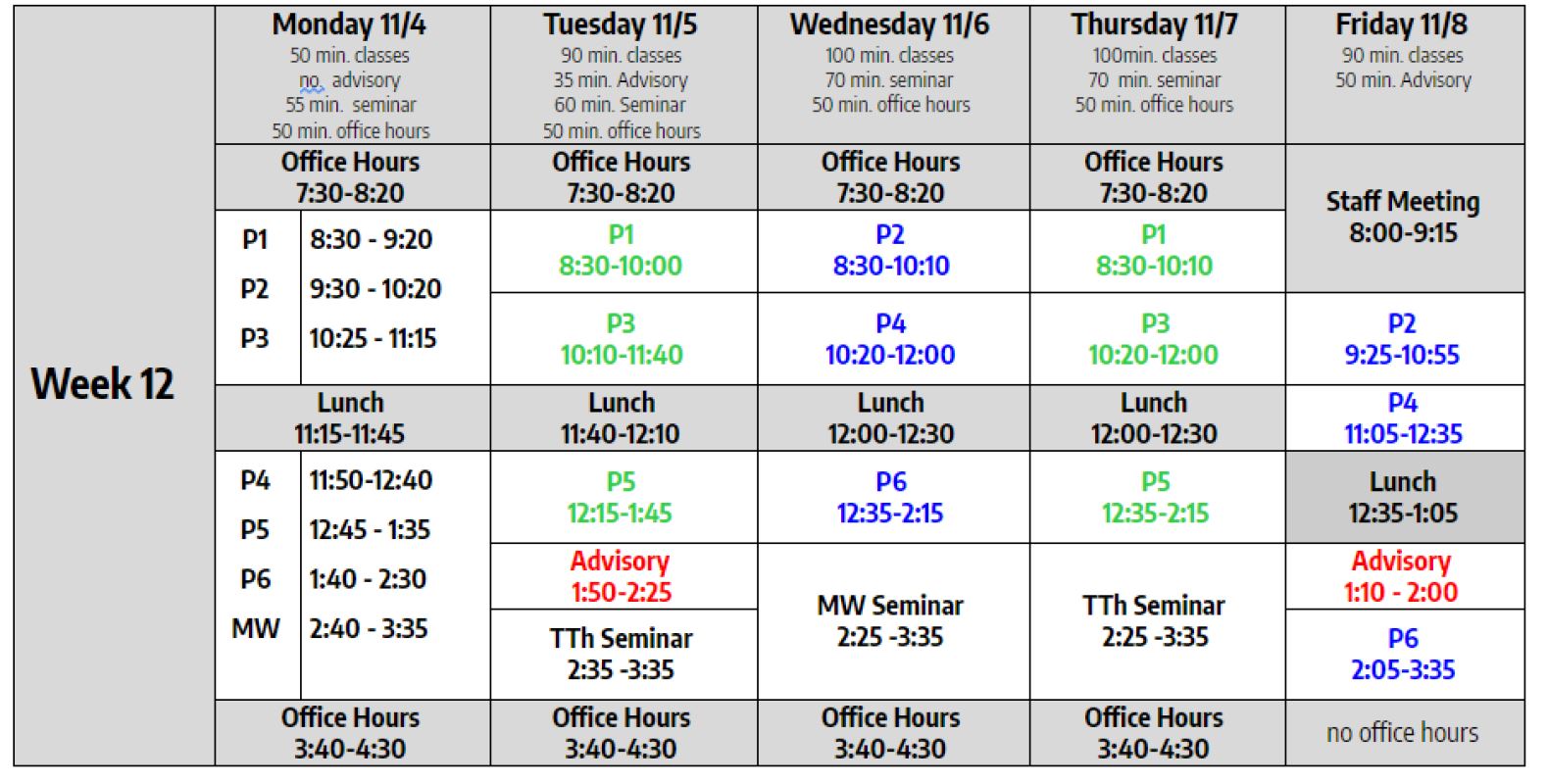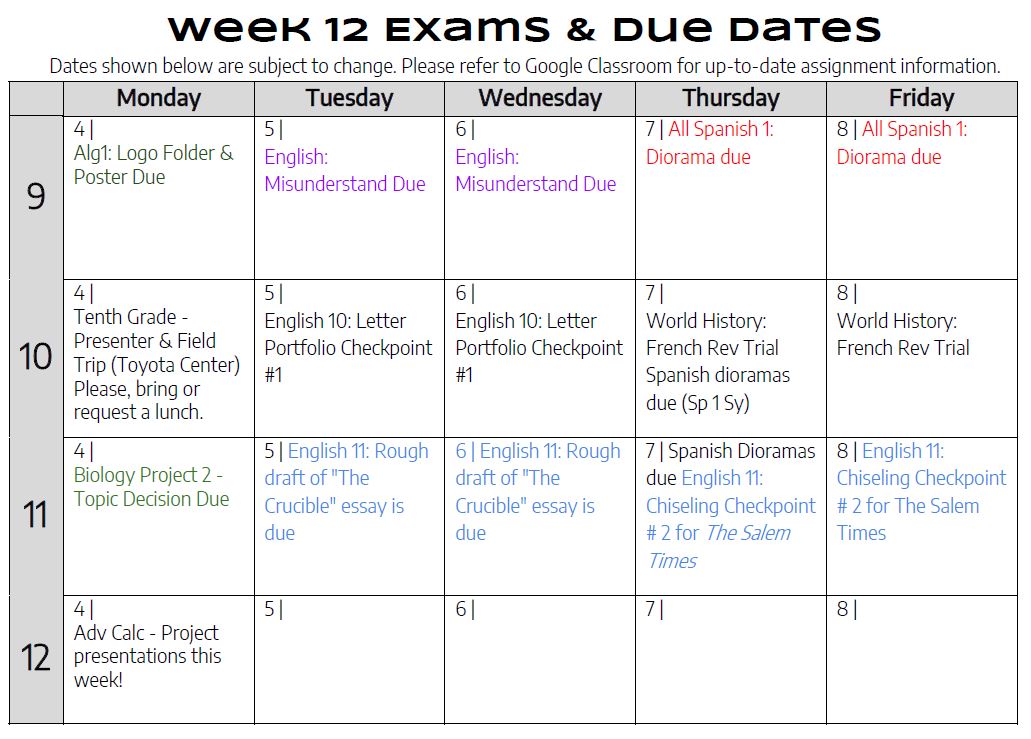 Have a terrific weekend!
-Steve