Week 11 Schedule
Dear DVS Families,
It has been a challenging week for us, and it has also been a beautiful thing to see the DVS family come together to support and take care of each other. I am grateful for the outpouring of love and support and encouragement we have received from parents and members of our community!
Thank you to the 230 families who took the DVS fall parent survey – if you haven't yet done so, I would appreciate if you would take a few minutes to take it using this link. Thank you!
Click here to see the detailed schedule for next week: DVS week 11 schedule (S11)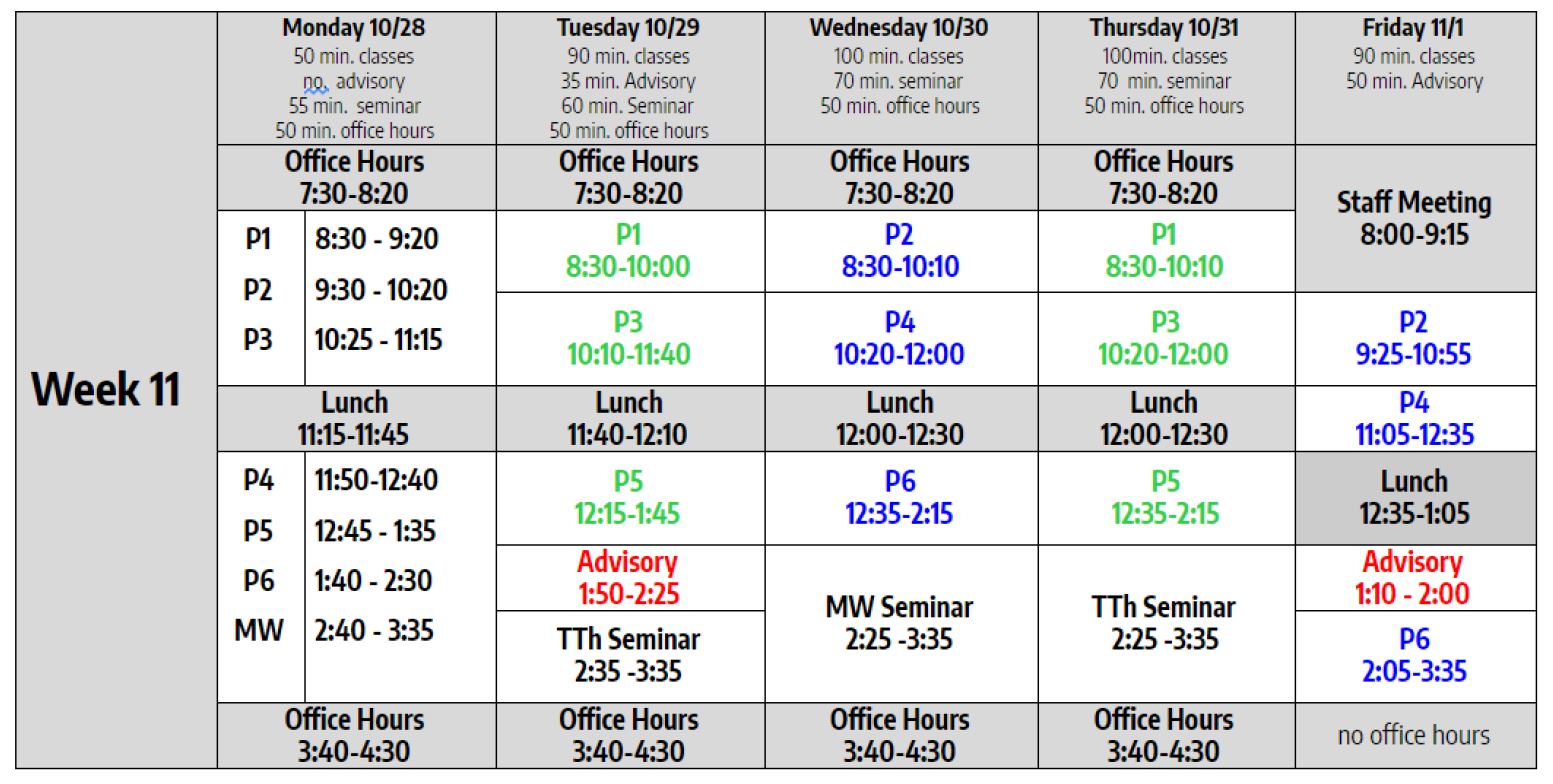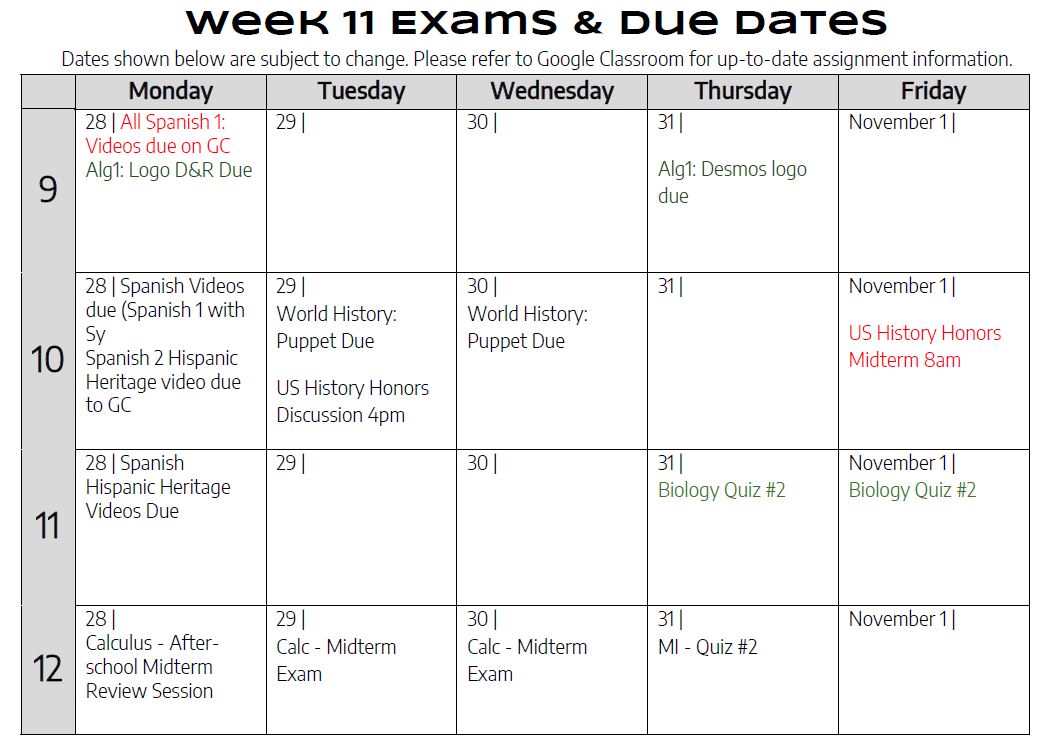 Thank you for all you do to support your students! I hope you have a restful weekend.
Sincerely,
Steve