Week 11: our last week at the old DVS campus!
This is it – our last week at our current campus! Our last day here will be on Thursday 11/2, and classes will resume at our new campus at 201 N. Douglas Ave. on Wednesday, November 8th. Here is the schedule for this week: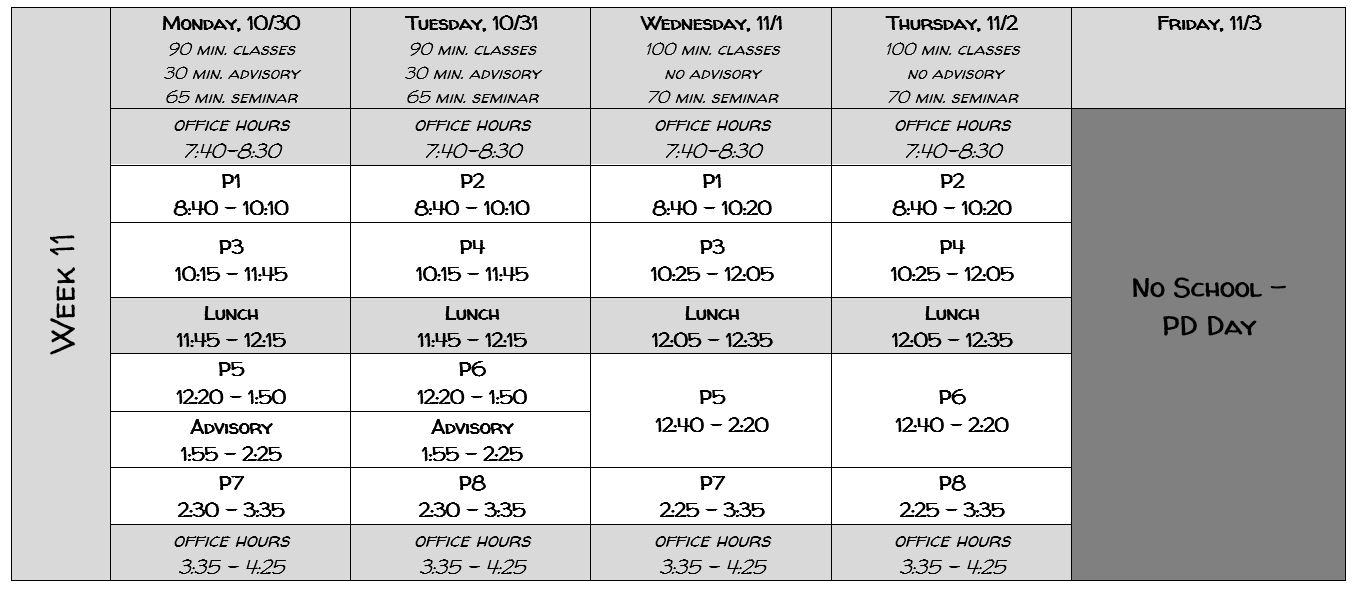 Remember, there are 3 PD days allotted to moving in where students have no class – November 3, 6 and 7. Only Da Vinci staff members are permitted at the new campus on these days. During the relocation, we ask students, families and community members not to come to the new campus so that we can get it all set up.
You can help us with this transition by talking with your student about the plan for them go to and from school at the new campus! If you will be driving them, please plan to arrive at 8:00 on Wednesday 11/8 to avoid the rush that inevitably occurs at 8:30! You can also watch this short video about the procedures for drop-off, pickup, and parking: https://youtu.be/2DgyzyQgGRs
Please feel free to email me at swallis@davincischools.org if you have any questions!