Semester 2 begins tomorrow!
Happy New Year, DVS Students and Families!
The DVS staff has been working all week to get ready to welcome you back to school tomorrow morning and we can't wait to see you again! We will begin our day at 8:30am in advisory, where students will receive their second semester class schedules. To see the detailed schedule for the week, please click on this link: DVS week 18 schedule (S11)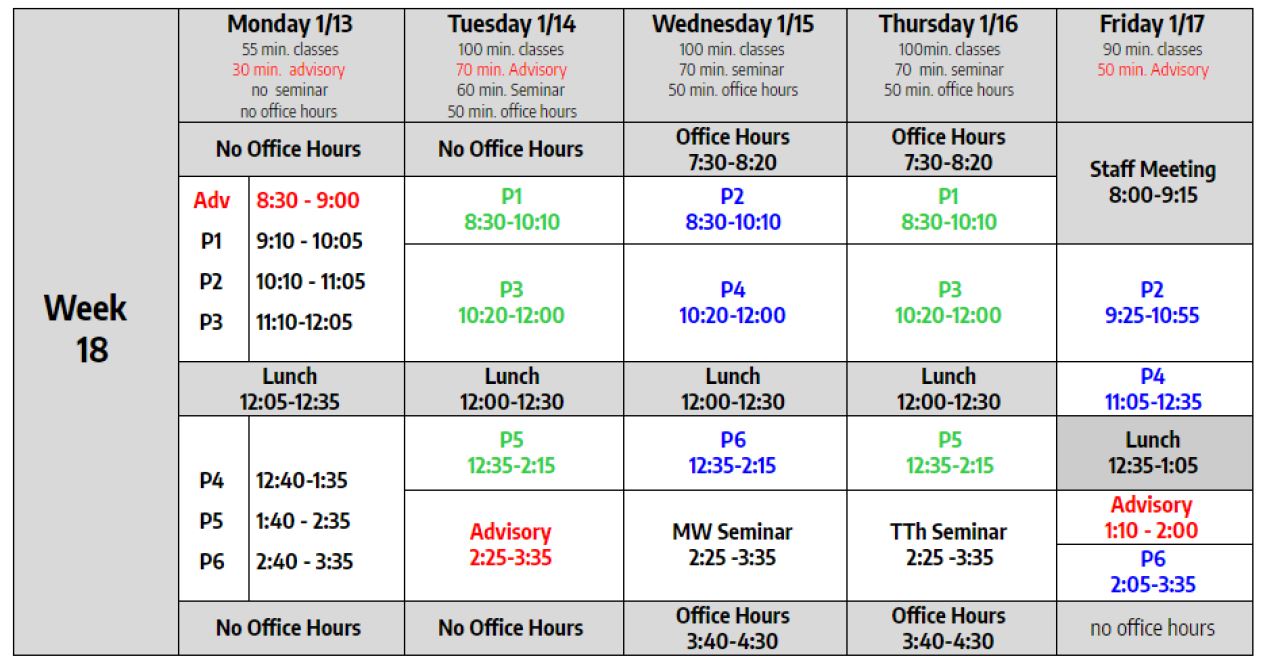 The semester 2 calendar has been updated and can be found by clicking here: Semester 2 DVS 2019-2020 Planning Calendar (rev 1-10-20). Please note that the professional development day that was originally scheduled for March 13th has been moved to March 6th to make room for the First Robotics LA Regional tournament that DV is hosting on March 6-8.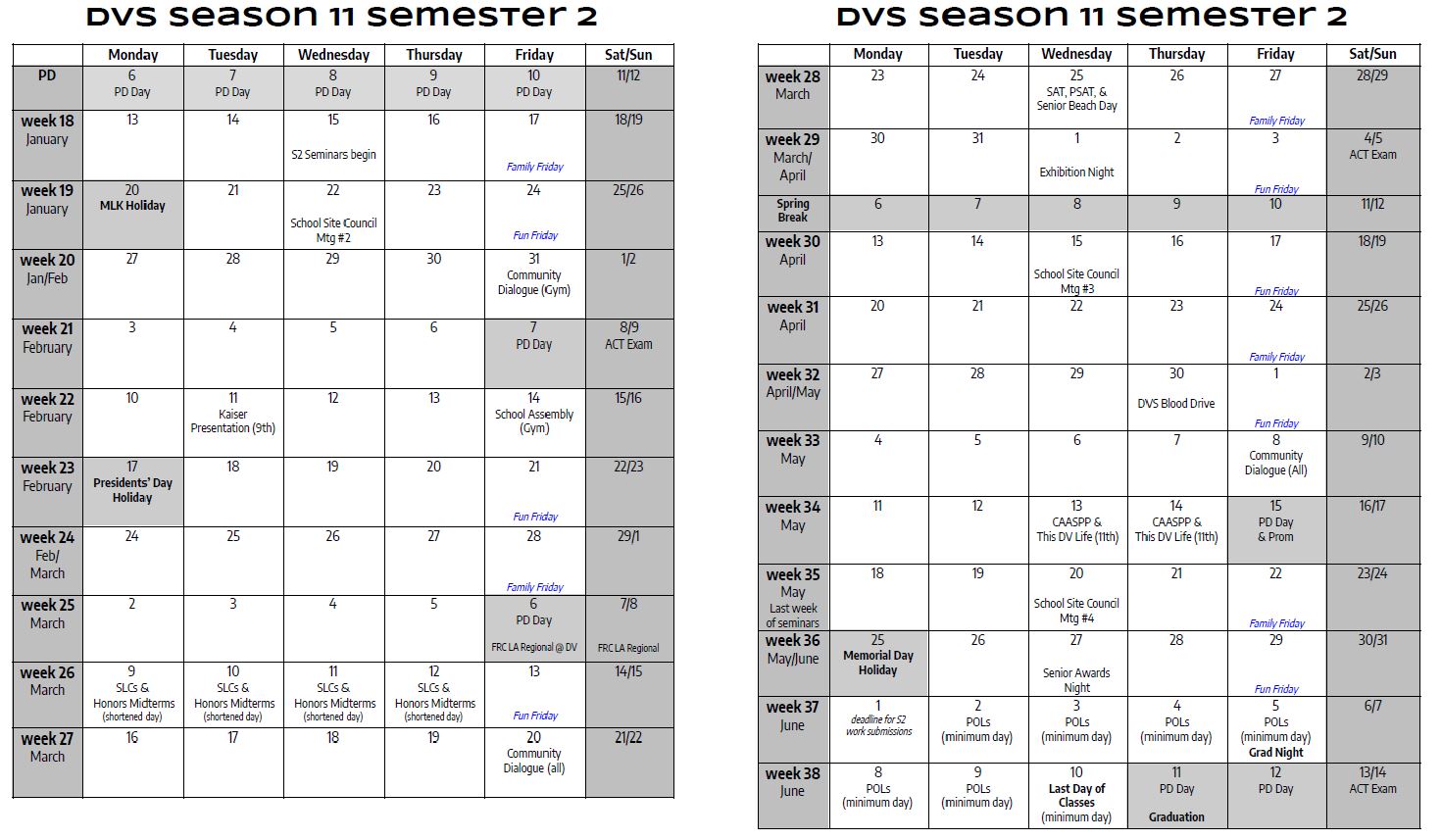 You are all invited to our next School Site Council meeting which is scheduled for Wednesday, January 22 at 4:00pm. An RSVP isn't required, but I would appreciate it if you would email me at swallis@davincischools.org if you are able to join us!
As always, thank you for trusting us with your child's education. It is an honor to play such an important role in your child's life and we look forward to welcoming them all back tomorrow!
Sincerely,
Steve