"Season 9" begins at 8:40 tomorrow!
We hope you are enjoying the last day of summer break! We can't wait to welcome our students tomorrow morning for the 2017-2018 school year – we'll be opening our doors at 8:30am tomorrow morning to begin the new year!
Please remember that this year, classes begin at 8:40am Monday-Thursday and 9:40am on Friday, and the school doors will open (and stay open) for office hours at 7:40 Monday-Thursday and at 9:30 on Friday. The school day will end at 3:35 each day.
Tomorrow morning, students will gather in the back yard, meet up with their advisor, and begin the day in advisory class where they will receive their schedules.
I have attached our week 1 schedule, the tentative calendar for 2017-2018, and the DVS dress code for your reference.
See you in the morning!
DVS week 1 schedule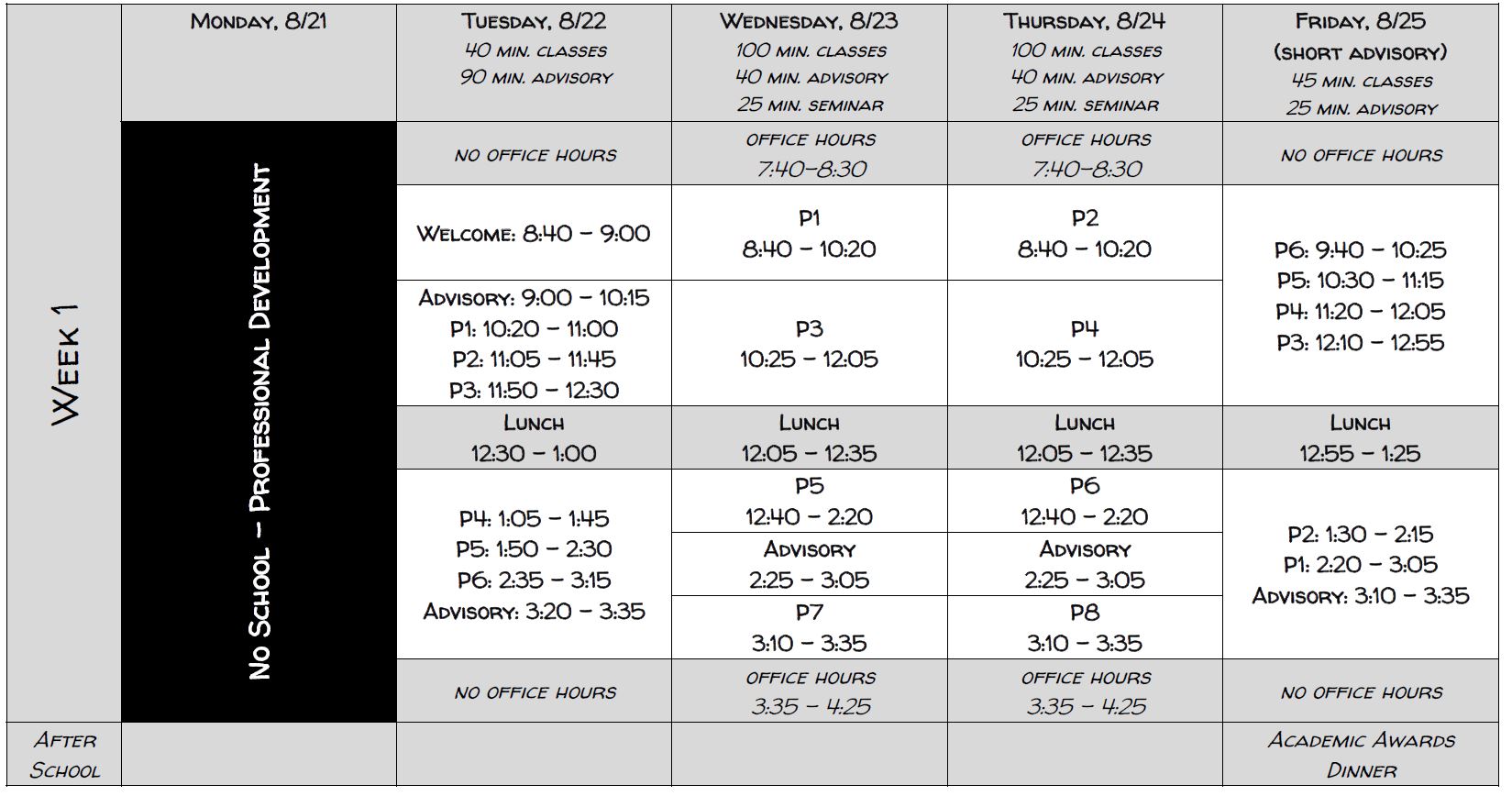 DVS 2017-2018 Planning Calendar (rev. 8-21-17)