School Starts Monday!
We can't wait to begin "Season 11" with our students on Monday! I recommend dropping your student off at school between 7:30 and 8:00 to avoid the worst of the traffic (or have them walk or ride to school!). At 8:15 we'll be gathering the DVS students in the theater to find their advisor, and at 8:30am the students will head up the stairs with their advisory to begin the year! They will get their class schedule in their advisory class that morning.
Here's a pdf of the week 1 schedule: DVS week 1 schedule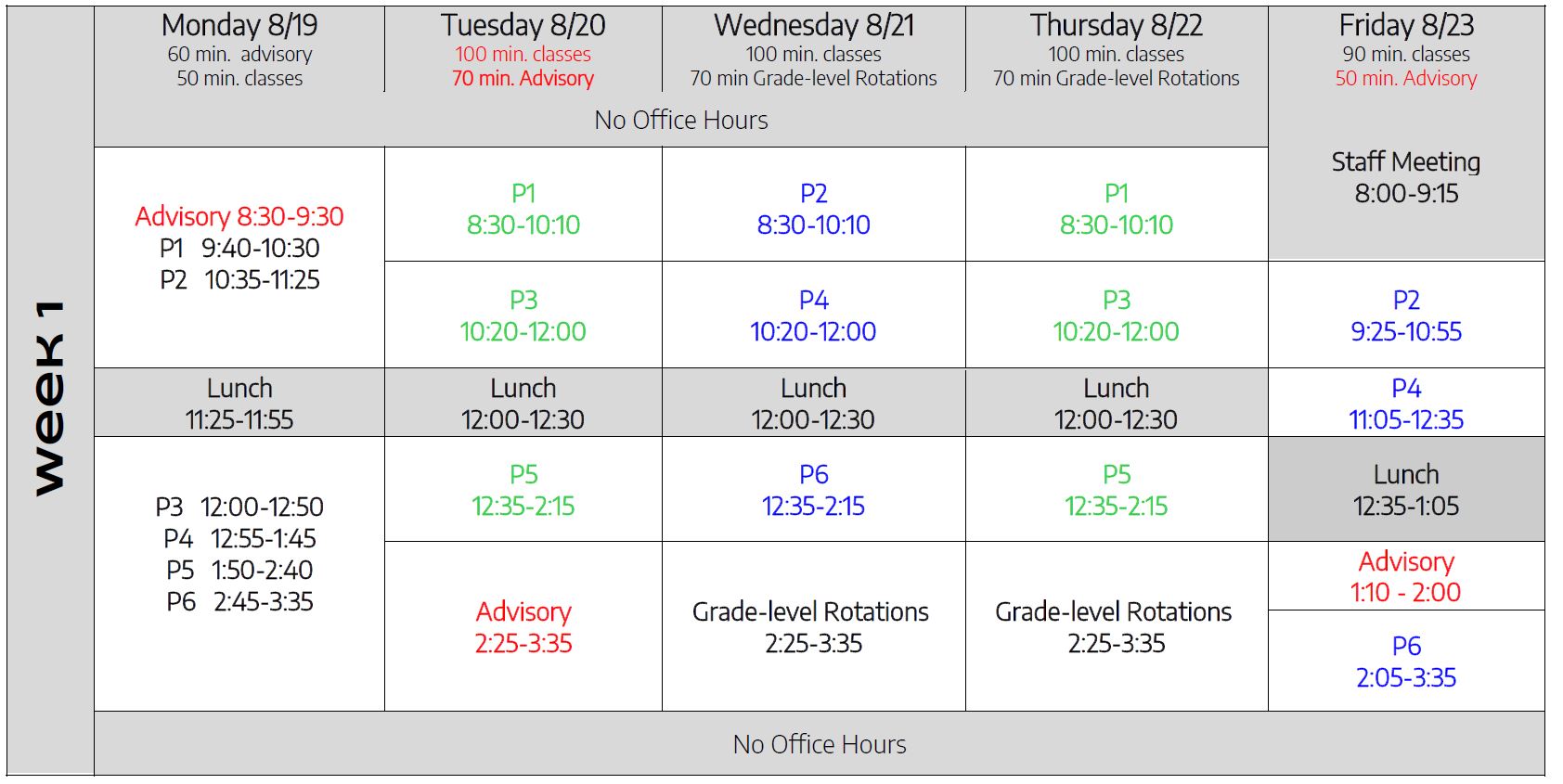 Enjoy the last weekend of summer!
-Steve