Presentations of Learning Begin Next Week!
Next week is a special schedule for presentations of Learning, with students attending either the morning session or the afternoon session, depending on when the POL is scheduled. (Supervision will only be provided for students during the session for which they are scheduled.) Please help your student practice their POL by being an audience for them this weekend, and make sure to attend and watch their presentation!
DVS week 17 schedule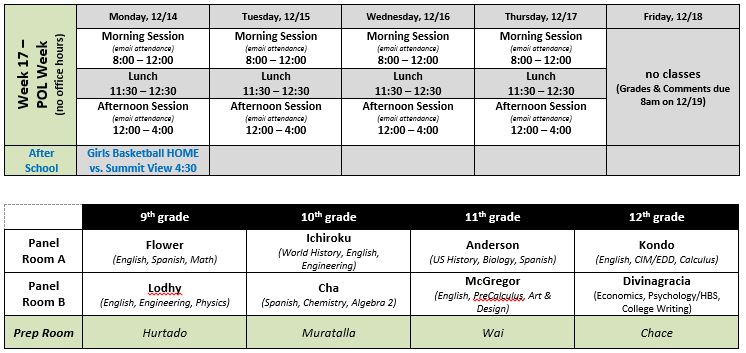 Also, please consider including Da Vinci Schools as you make year-end charitable donations! You can make a year-end, tax-deductible gift at http://www.davincischools.org/makeagift.shtml.
Thanks to the extraordinary generosity of Chevron, Belkin, Northrop, and Kinecta, all donations to the Da Vinci Schools Annual Giving Campaign will be matched dollar-for-dollar, up to $50,000. This matching challenge is only available for a limited time. Make your donation or pledge by March 31, 2016 and your gift will be doubled. All pledge payments must be received by June 1, 2016 to be eligible for the match.
Dollars raised through the Annual Giving Campaign benefit every K-12 student by providing hands-on curriculum for every age level, a $1,000 materials budget for every teacher, innovative educational technology, and the day-to-day operating expenses that are not funded by the state of California.