New DVS Incident Reporting Form
Dear DVS Families,
In an effort to ensure that all students, staff, and families have the ability to report things anonymously to the school leadership, we've added an "Incident Reporting Form" to the website. You can find it on the right-hand sidebar listed under "Resources."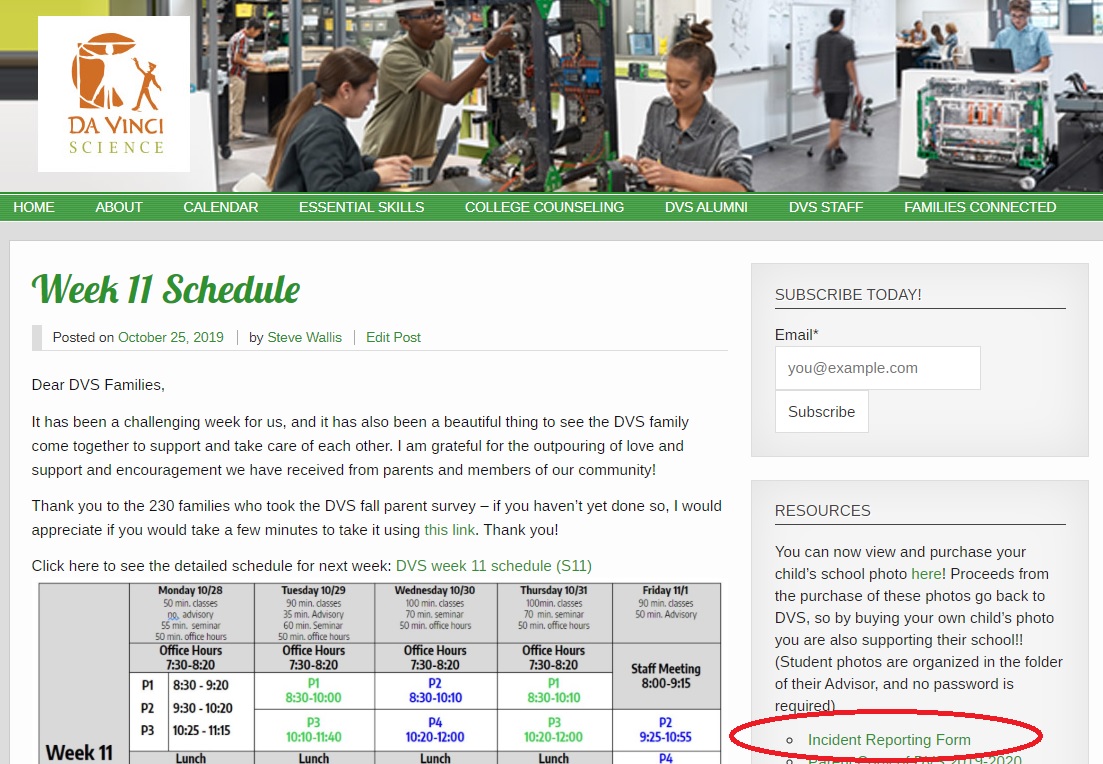 Parents, if you have something you wish to communicate to us, please feel free to contact me directly via email at swallis@davincischools.org. This form is for those individuals who wish to remain anonymous, or for students who want to report something, but don't exactly know what they should do.
Please note that this action is not in response to anything, just a proactive way to ensure that lines of communication are open and that there exists a way for the DVS students to report incidents and maintain anonymity.
Thank you,
Steve