DVS Week 30 Roundup & Week 31 Preview
We had a fantastic first week back from spring break and were thrilled to have over 300 students join us on campus this week as part of their academic program, reconnecting with their teachers, academic coaches, counselors, and each other!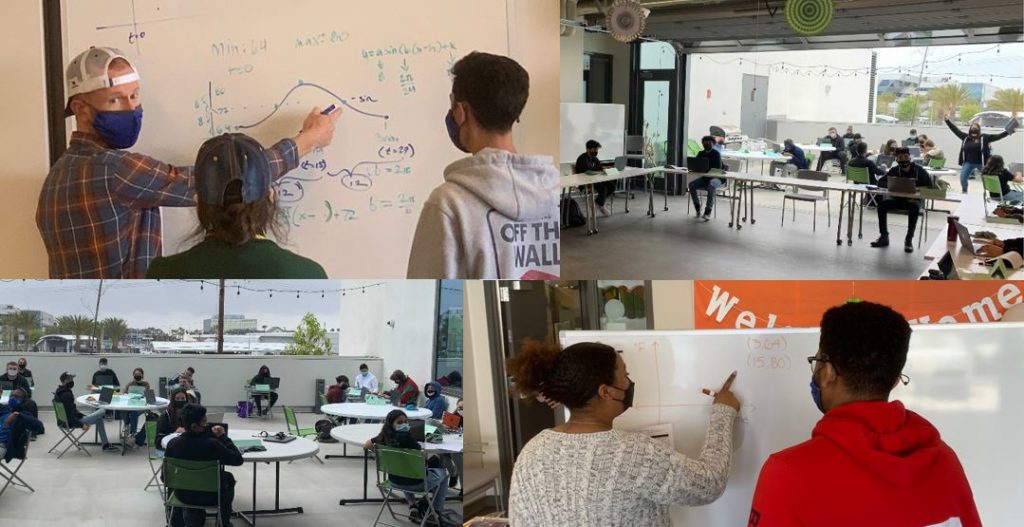 Our week 31 on-campus schedule can be viewed here – as a reminder, students participating in on-campus activities should arrive 15 minutes before their scheduled start times having already completed this Health Screening Check-in link. All students participating in on-campus activities are invited to take a free "grab & go" lunch and are encouraged to bring a water bottle with them.

Our athletics programs also ramping up and I encourage you to check out and bookmark our athletics website (https://www.davincischools.org/athletics/) and email our interim athletic director Tori Grafeman if you have any questions about our sports program.
Finally, our "Office Hours with Steve & Grace" continue on every Wednesday evening from 5-6 pm at this Zoom link and you are always invited to join us to ask your questions and share your thoughts and ideas!