DVS Week 14 Schedule & Due Dates
Happy Friday, DVS Families!
We have had a great week at DVS and are looking forward to next week with our Exhibition Night on Thursday, November 21st from 6 – 7:30pm – please mark your calendars for this special event! All are welcome to come and see what your students have been working on here at school. In preparation for Exhibition, we will be doing Exhibition prep in place of seminars next week (see schedule below).
On Exhibition night, there will also be a pasta dinner beginning at 5:00pm in our downstairs multipurpose room for $10 per person. Proceeds from this dinner will go toward supporting the advisory classes at DVS, so please feel free to bring the whole family for dinner and the show!
Please see details below and the full week 14 schedule and due dates here: DVS week 14 schedule (S11)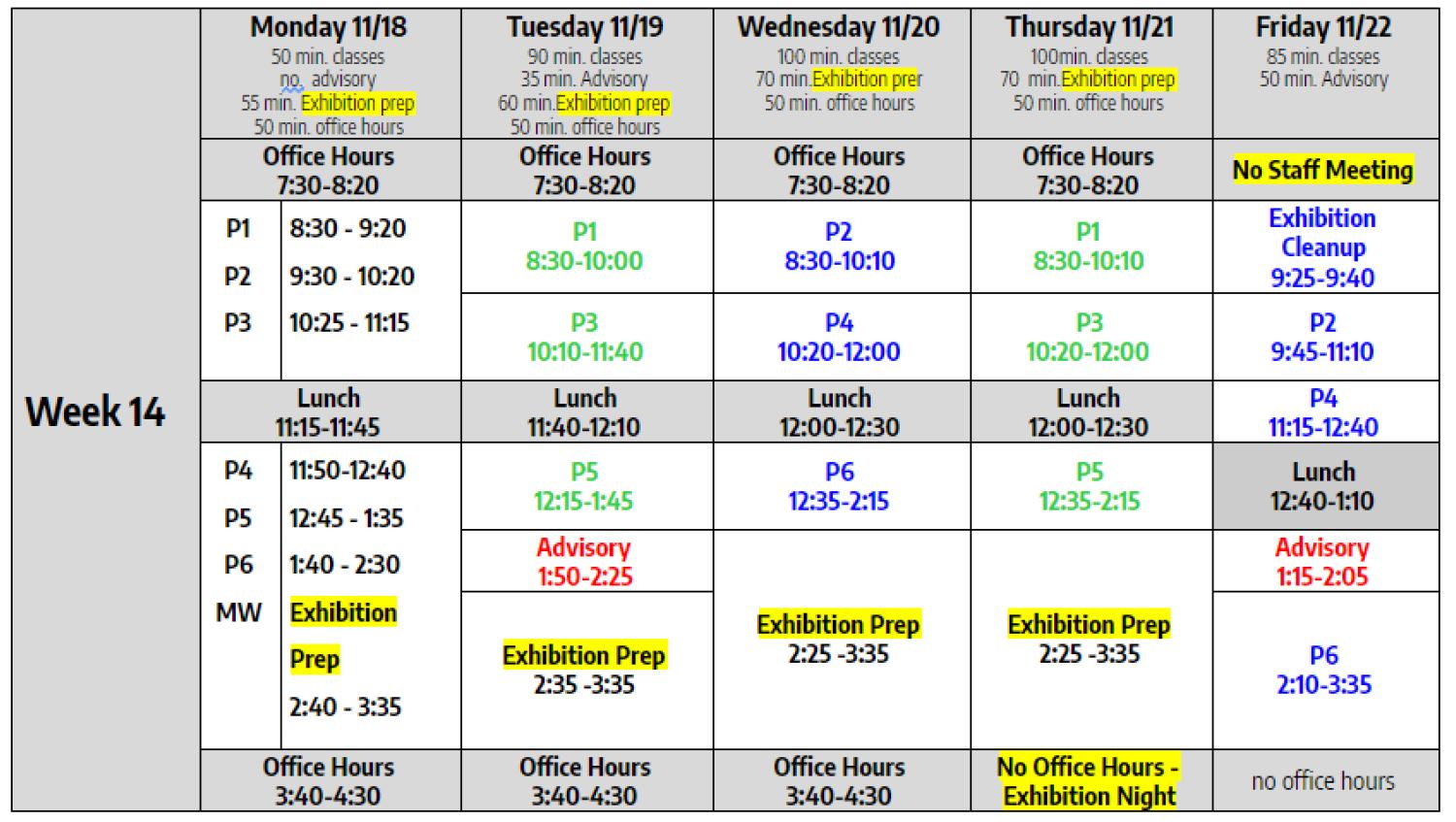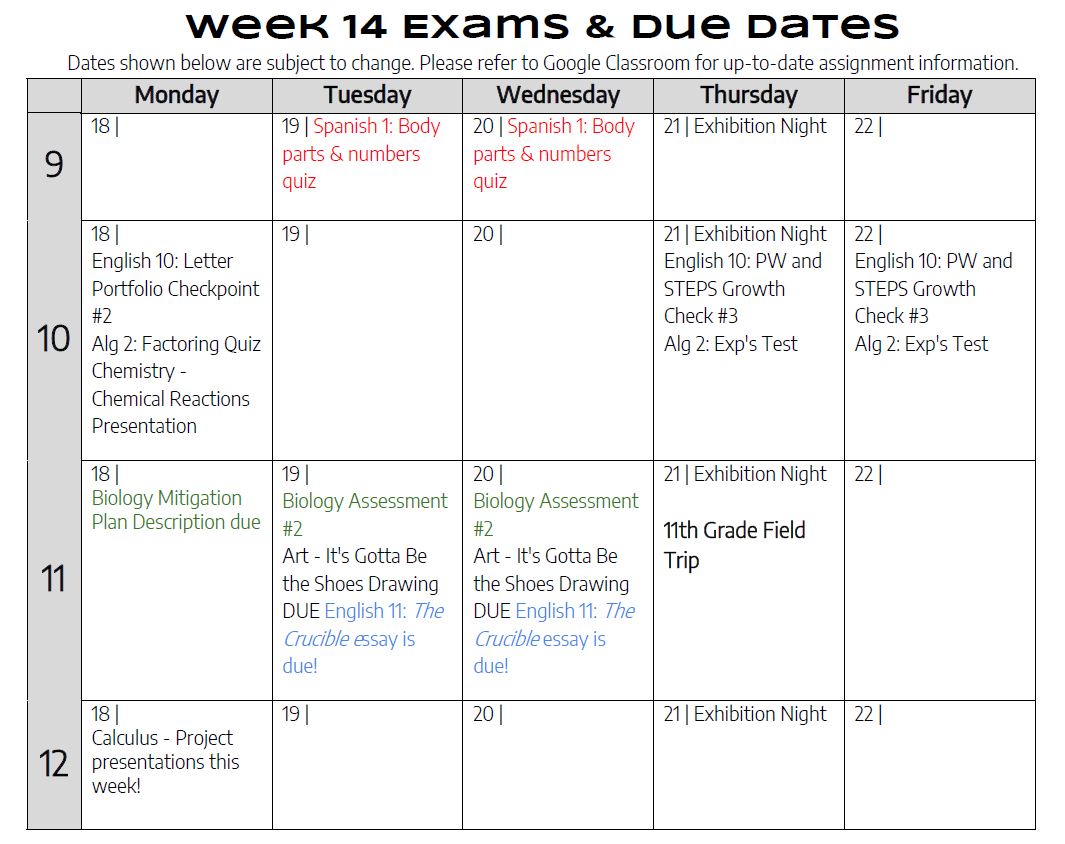 I hope you have a great weekend!
Sincerely,
Steve