DVS Fundraiser @ Strand Brewery Monday 4/17 4-9pm
We hope all of our DVS parents will join us tomorrow night at Strand Brewery in Torrance with friends, co-workers, family, and anyone else who wants to support the Da Vinci Youth & Government program (and enjoy some fantastic locally brewed beer)!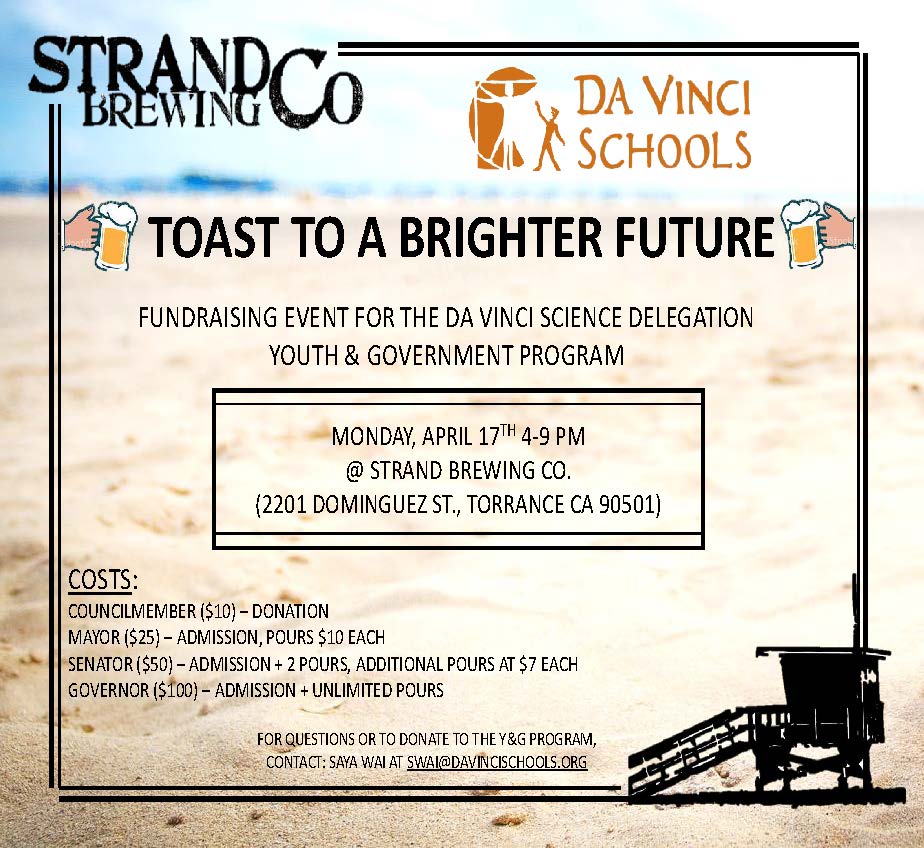 Strand's Torrance taproom, normally closed on Mondays, will be open just for Da Vinci from 4-9pm, and there will also be delicious tacos with all the fixings to make this a perfect place for dinner. Please come join us and support our fantastic kids! (However, this is an adults-only event
🙂 )
Please share this post with your family and friends who live in the south bay!