Your students continue to do terrific work at DVS! Last weekend our students in Youth & Government participated in the model court & legislature in Sacramento, and the FRC robotics team is in full swing preparing for the LA regional tournament that will be hosted here at Da Vinci on March 6-7!
Next week will be on a regular schedule, with details available by clicking on this document: DVS week 24 schedule (S11)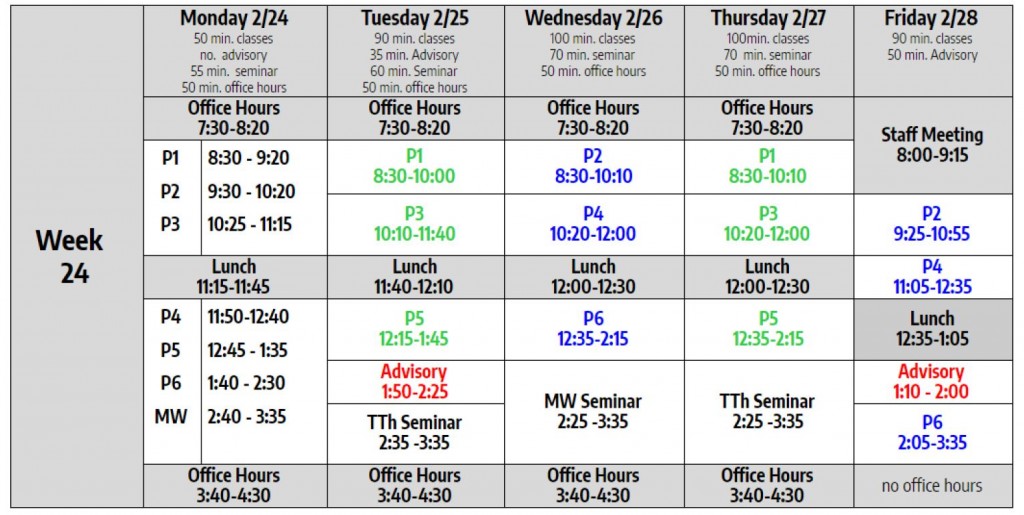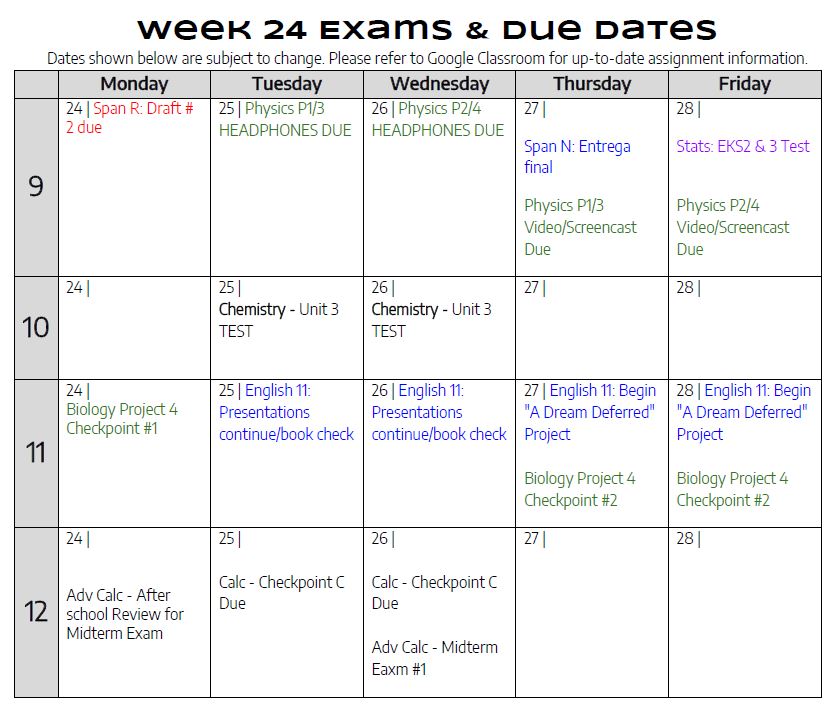 Student-led conferences will be taking place in 3 weeks (March 9-12), and signups for SLC time slots will be posted on Monday 2/24. All parents/guardians are expected to attend their child's SLC, so please make arrangements to attend on one of those days.
Thank you! We appreciate your partnership as we prepare your students for their future!
Have a great weekend,
Steve