Thank you to all of you who came out to support your students at Exhibition Night last night! It was a beautiful night of excellent work by your students on display! Our teachers and staff will not be replying to emails over the Thanksgiving break, but here is the schedule for the week (
DVS Week 15 Schedule
) we return and, as always, you are welcome to contact me if anything urgent arises.
Tomorrow, you can get going on your holiday shopping at our first-ever holiday boutique here at DVS tomorrow with over 30 different vendors who will be selling everything from makeup and clothing to jewelry and crafts. There will be food, music, and a child activity room for those who want to drop off their kids while they shop ($6 per child includes a photo with Santa!). We would love to see a big showing from our DVS families!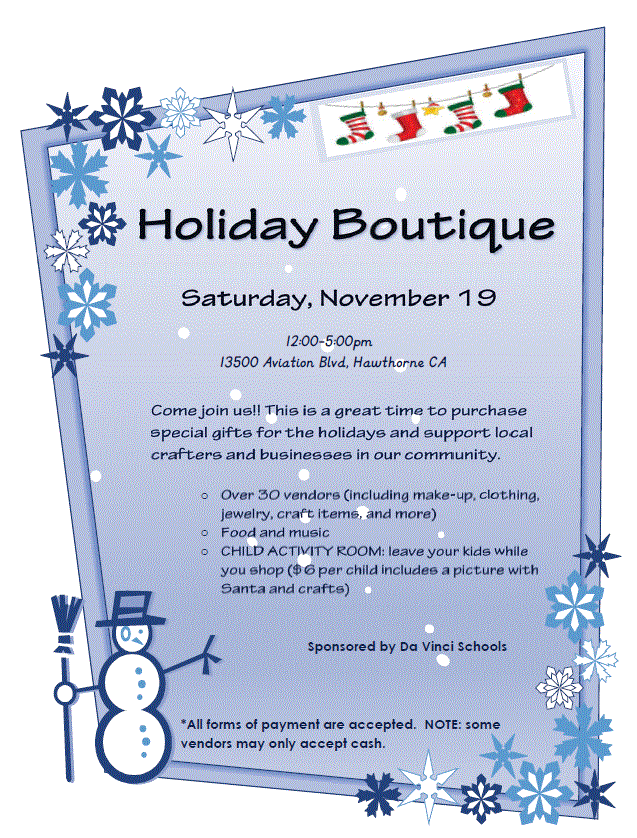 I hope you and your families have a restful and renewing Thanksgiving break. We appreciate you, we love your kids, and we look forward to finishing the semester strong when you return!